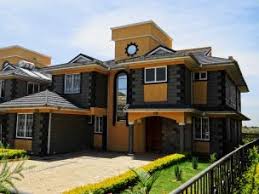 The government will effect deductions from its Workers' monthly pay to fund the ambitious housing scheme.
According to the Transport, Housing and Infrastructure Cabinet Secretary James Macharia the deductions will be rolled out next month; on 1st March, 2019. Consequently, workers both in the private and public sectors will contribute 1.5 percent, monthly, towards the scheme.
Macharia says the affordable housing project will be implemented after fruitful negotiations with workers' union and employers. The Central Organization of Trade Unions, COTU, had last year obtained a court injunction stopping the deductions. Macharia, however, did not give details of their agreement with COTU.
"We had injunctions that halted the process but the parties have agreed to withdraw them so we are ready to proceed with the project," CS Macharia said yesterday. The Kenya National Union of Teachers, KNUT, has also been raising a dissenting voice to the scheme which according to them will lead to reduction in teachers' earnings.
The CS smnoted that the project will be launched soon. Macharia at the same time indicated that those who may fail to get the housing units will be reimbursed at retirement. "Those who do not get a house or already have one will get their money back when they retire. The only money that will not be refunded is the employers' deduction," Mr Macharia assured.
This comes after the government said, last week, that those earning above Ksh 100,000 monthly will now also benefit from the scheme; by acquiring the housing units