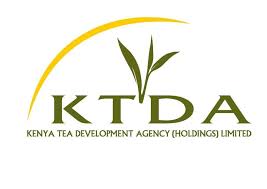 The Kenya Tea Development Agency, KTDA, has released the 2020 tea bonuses payout per kilo. This year's bonuses show a significant drop per kilo compared to 2019.
The highest paid farmer in Nyeri County will be from Gitugi tea factory and is set to get Sh26.35 per kilogramme of green leaf. Other payouts will be Ragati Tea Factory (Sh20 per kilo) Iria-ini Tea Factory (Sh20), Gathuthi Tea Factory (Sh23.5) and Chinga Tea Factory (Sh21).
In Murang'a County farmers will get between Sh30 and Sh24.40 per kilo.
See also;
Here are the 2020 proposed payouts per kilo for each factory;
Iment Tea Factory- Sh31.75
Kionyo Tea Factory- 28.35sh
Kinoro Tea Factory 27,50sh
Weru Tea Factory 23,50sh
Kithongo Tea Factory 30,65
Nduti Tea Factory 24.50
Kimunye Tea Factory 26.20
Thumaita Tea Factory 25.50
Gacharage Tea Factory 30.00
Kebirigo Tea Factory Sh10.40
Gianchore Tea Factory Sh10.45
Iriaini Tea Factory Sh20.15
Gathuthi Tea Factory Sh23.35
Kangaita Tea Factory Sh26.50
Njunu Tea Factory Sh25.00
Ndima Tea Factory Sh25.05
Ikumbi Tea Factory Sh28.50
Tombe Tea Factory Sh9.30
Nyankoba Tea Factory Sh13.00
Sanganyi Tea Factory Sh12.50
Nyansiongo Tea Factory Sh15.00
Makomboki Tea Factory Sh30.10
Ngere Tea Factory Sh30.00
Chinga Tea Factory Sh21.00
Ragati Tea Factory Sh20.00
Gitugi Tea Factory Sh26.35
Mataara Tea Factory Sh24.50
Kanyenyaini Tea Factory Sh20.30
Mununga Tea Factory Sh27.00
Ogembo Tea Factory Sh9.00
Michimikuru Tea Factory Sh17.00
Kiegoi Tea Factory Sh21.00
Gatunguru Tea Factory Sh22.00