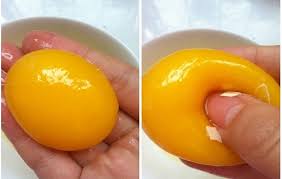 A Kenyan lady has given a horrifying experience on how she bought plastic eggs from a local 'kiosk.' The lady, Mumbi Ndegwa who resides in Lang'ata (Nairobi), says she went local shop and bought eggs. On frying them, she realized something peculiar with the eggs. "I had a case of purchasing artificial eggs yesterday (Friday 30th November, 2018) and yes, they had a clear and hard plastic crust after frying them.I hate to imagine people have been innocently consuming this. Please just be very careful of what you are eating. This is all scary but it is better to be aware," says Ms Mumbi.
" I cracked them (the bought eggs) straight into the pan and was done in under two minutes, kawaida (normal) time. When I tried cutting (them) with a knife, I noticed the crust that wasn't coming apart so I proceeded to use my hands," added Ms Mumbi on her Social page.
The lady says it is difficult to distinguish these fake eggs from normal ones. "Well, it does look like an actual egg. Smells like one even.. The composition of it is what is worrying. Also, my case in point, bought in a kiosk from what would have appeared to be a normal tray of eggs," Ms Mumbi notes. "I can't really describe the taste because it smelt like a normal egg. I do remember trying to feel the texture of a small piece. It felt chewy/or like very soft rubber/bubble gum but it came apart into smaller pieces,"  she adds.
In what is seen to be a reality, another lady confirmed to have had a similar experience. "Indeed plastic eggs are here with us. I bought some sometime early this year here at Lang'ata; towards 'cleanshelf' area. When you boil them, the eggs becomes harder than a raw potato. So sad," said Lina Jamwa Musibi. It seems the eggs are being sold in many parts of the country to unsuspecting Kenyans. "I'm wondering because the shopkeeper from where I bought mine (the eggs) told me that the supplier supplies around our estate and other places in langata, 'cleanshelf' included.. This is very unfortunate," Says Ms Mumbi in a response to Ms Lina's post. "I talked to the shopkeeper and she said the supplier is the same person who supplies for most shops even before kwetu court, around and even cleanshelf..so I think those eggs could be anywhere and everywhere," she adds.
Ms Mumbi has since received a contact to the a public health officer based in Langata area, so as to report the case. These new revelations will elicit debate on the quality of imported food stuffs, this as unverified reports indicated availability of plastic rice in the local markets.
Below is a video shared by Ms Mumbi showing the fake, plastic, eggs after she fried them;
Video- 'Plastic' eggs after being fried
How to identify plastic eggs.
Therefore, the question begs, How can one identify fake/ plastic eggs? Below are some indicators to watch out for, according to experts.
Break one egg and place it in a plate, fake (plastic) eggs have slightly shinier shells than real ones.
The shells of the fake eggs feel rougher and elastic to tear it.
When burnt, the shells of plastic eggs smell as plastic.
If it is a fake egg, the white and yolk will not mix together quickly.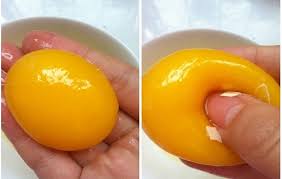 You may also like:
Why you must think twice before taking your favourite Snacks: Mandazi and Chapatis this festive season