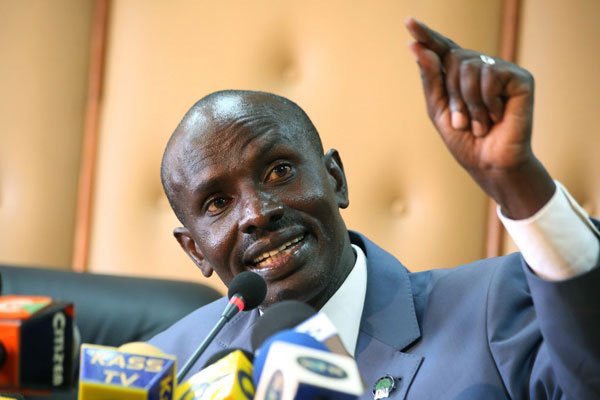 The training of teachers on the new Competency Based Curriculum, CBC, is in jeopardy after the Kenya National Union of Teachers, KNUT, directed its members to boycott the exercise. The fate of the training of about 100,000 teachers that was to kick off on 22nd to 26th April, 2019, is now unknown following a directive by KNUT's Secretary General, Hon Wilson Sossion, to the teachers to boycott the exercise.
In a memo dated April 16, 2019, Hon Sossion directs all branches' executive secretaries to inform teachers to boycott the training. "You are hereby directed to inform all teachers under your jurisdiction to boycott the Competency Based Curriculum (CBC) training scheduled to begin on Tuesday April 23, 2019, at various centres throughout the country," reads the memo, in part, by Hon Sossion.
Sossion says 'the boycott is due to the fact that the CBC reform exercise and the implementation process was conducted in violation of the law'.
The Secretary General further argues that the government is ill-prepared for the full implementation of the curriculum that is now at grade three. "The government of Kenya, more particular the Ministry of Education, Science and Technology, are not fully prepared for the exercise as there are no teaching and learning resources, no standard infrastructures and compounded by the lack of adequate teachers for CBC education system," explains Sossion.
This is going to be the first headache for the new Education Cabinet Secretary, Prof George Magoha, who took over from Dr Amina Mohammed; this year.
The government was hoping to train about 68,490 teachers in lower primary and 22,830 headteachers; to the the 170,000 teachers who have undergone the training so far.
Other reasons given by Sossion warranting the boycott include the fact that such education system has been rejected by teachers at the United States of America and Britain.
If the boycott comes to see light of day in Kenya then, it will be the biggest setback to the government's push for implementation of the new curriculum.
Related Content: