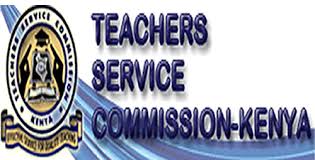 The Teachers Service commission, TSC, has warned schools' heads not to fall to con-men who are posing as the Commission's officials so as to influence their delocalization. TSC rolled out the delocalization exercise for schools' administrators targeting those who have stayed for over nine years in the same station. Also targeted in the delocalization are teachers working in their home counties.
"Some conmen and impostors have been calling  principals and head teachers claiming to be in a position to influence appointment and transfers of heads," says the TSC's Director of Corporate Communications, Kihumba Kamotho. The said impostors have reportedly been calling, some, heads to solicit bribes so as to 'block' their transfers or influence transfers to 'preferred' locations. The teachers' employer moved over 5,000 school heads and their deputies in the first phase of the delocalization programme that occurred in December, 2017. During the exercise 31 principals of National schools and 154 teachers in extra county schools were moved to new stations.
The third phase was expected to be executed this month, December- 2018, but the Commission is yet to dispatch the delocalization letters. Unconfirmed reports indicate,though, that a total of about 3,000 teachers may be moved during the third phase of the exercise. This is despite the protests from the Kenya National Union of Teachers, KNUT, leadership who say the exercise is inhuman and leads to instabilities in families of the affected teachers. The President, H.E Uhuru Kenyatta, in August this year ordered the review of the ongoing teacher transfer programme so that families are not affected negatively by the transfers of teachers. "The delocalization programme has created some unforeseen challenges that have in some instances affected some teachers' families. We are reviewing the policy guidelines to ensure that this policy is not implemented to the detriment of families," the president had said. But, the Commission seems to be maintaining its hard-line stand claiming delocalization is ingrained in the 2016-2021 Collective Bargaining Agreement, CBA, signed by the teachers' unions on behalf of teachers.
And now, Kihumba is advising head teachers to only rely on information from the commission's agents; County and Sub- county Directors. "All heads of institutions are advised that communication with heads of all institutions and teachers is, as a matter of procedure, done through County and Sub- County Directors," Kihumba said in a presser released yesterday. "The conmen should be ignored and numbers used (by them) to call forwarded to the police," adds Kihumba. He further advises the heads to contact TSC's Director (Staffing) on 0202892193 or 0202892194 for assistance and/ or clarifications.