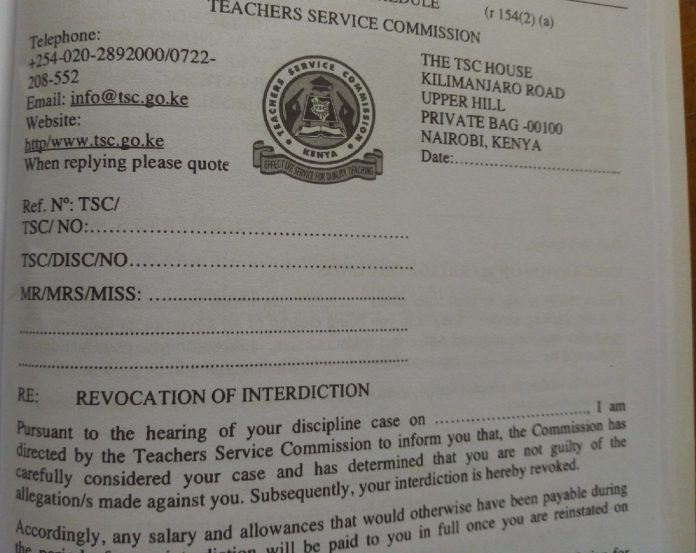 ECONOMIC CRIMES AND SERIOUS OFFENCES.
These are offences against the Anti-Corruption and Serious Crimes Act (2003)
Economic crimes include:-

Fraudulent payment or excessive payment form public revenues for goods and services which are either rendered or not.
Willful failure to comply with any law or applicable procedures and guidelines relating procurement, allocation, sale or disposal of property or tendering of contracts;
Management of funds or incurring expenditure or engagement in institutional projects without planning; and
Any offence involving dishonesty under any written law providing for maintenance protection of public revenue which constitutes professional misconduct on the part of the teacher.

CONSEQUENCES OF ECONOMIC CRIMES AND OTHER SERIOUS  OFFENCES.
Where a teacher who is under suspension is discharged or acquitted of a charge by a court of competent jurisdiction the commission shall lift the suspension and pay to the teacher any benefits that may have been withheld during the period of suspension.
A teacher charged with an economic crime or serious offence shall be suspended from service and shall be entitled to one half of the basic salary, with full house and medical allowances with effect from the date of the charge.
A teacher who who is held in lawful custody shall be suspended from service without pay for the whole period that she/ he is in custody.
Download a wide range of Teachers Service Commission available on this this website (https://newsblaze.co.ke) ; in the TSC & Education category, tab.
You may also like:
TSC PROFESSIONAL MIS-CONDUCT(OFFENCES)/ OFFENCES THAT CAN LEAD TO INTERDICTION/ DISCIPLINARY ACTION
TSC: OFFENCES/ MISCONDUCTS THAT MAY MAKE A TEACHER TO BE REMOVED FROM THE TSC REGISTER/ Deregistered
TSC PROFESSIONAL MIS-CONDUCT(OFFENCES)/ OFFENCES THAT CAN LEAD TO INTERDICTION/ DISCIPLINARY ACTION: Chronic absenteeism, Desertion of duty, Insubordination, Negligence of duty , Infamous conduct in any professional respect, Forgery/impersonation/collusion/ Fraud and Corrupt deals/bribery, Immoral behavior