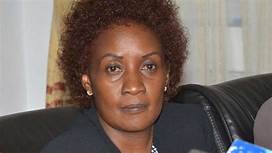 The Teachers Service Commission, TSC, has directed schools to recruit duly registered teachers only. This directive comes at the back drop of biting crisis at schools which face massive teacher shortages.The Commission is currently recruiting 5,000 teachers at high schools to bridge the shortage gap that has been created by the government's 100 percent transition, from primary to secondary schools, policy. READ FULL DETAILS HERE; TSC to employ 5,000 secondary schools teachers
"All TSC County and Sub- County Directors are required to ensure full compliance with the registration requirements in line with the provisions of the Constitution, the TSC Act and Code of Regulation for Teachers," reads, in part, a circular from the TSC boss, Dr Nancy Macharia.
The massive all-round government investment in the education sector may yet prove insufficient in meeting the implementation of 100 per cent transition policy from primary to secondary schools. For example, whereas the government put the number of the shortage of teachers in secondary schools at around 60,000, the Kenya Union of Post Primary Education Teachers (KUPPET) projects the shortfall at around 110, 000.
Dr Macharia in the circular reminds school heads to ensure the stipulated teachers' recruitment guidelines are followed to the latter to ensure compliance. "Under Article 237 (2a) of the constitution, the Teachers Service Commission is mandated to register trained teachers. Further, section 23 (2) provides that no person shall engage in the teaching service unless such person is regarded as a teacher," warns Dr Macharia.
The commission now wants its field officers to ensure that
All teachers engaged to teach in both public and private schools are registered in line with the requirements of the TSC Act.
No teacher who has been de-registered, for whatever reason, is engaged to teach or conduct training in Co- curricular activities in schools.
The names of all teachers, their TSC numbers and teaching subjects are, at all times prominently displayed in the principal's office and the staffroom.
Compliance with registration requirements for private schools is continuously monitored, through physical checks, twice every term. Details of any schools that may not have complied should be forwarded by County Directors to Director (Quality Assurance and Standards) after every monitoring activity.
RELATED CONTENT: