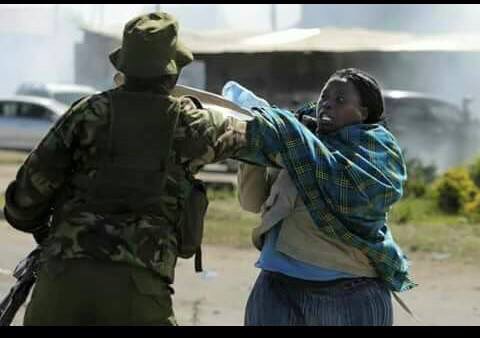 A total of two hundred and one (201) cases of sexual violence cases were witnessed during and after the protracted 2017 General Elections in Kenya, a report by the Kenya National Commission on Human Rights (KNCHR) indicates.
The report titled 'Silhouettes of Brutality- An Account of Sexual Violence during and after the 2017 General Elections', shows that sexual and gender-based violations were perpetrated more by the police at 54.5% compared to civilians at 45.5%. This therefore means the police, who should protect the women and girls, raped about 110 of the women and girls.
"Women, who form the larger percentage of victims and survivors, stated that they were left at home alone with their children as the men fled their homes ahead of the violence, further indicating the vulnerability that women and children suffered during the electioneering period," the report says.
In what is being viewed as the worst cases of inhumanity, some of the women were raped in front of their children which in most cases led to broken marriages, contraction of Sexually Transmitted Infections (STIs), HIV/ AIDS, prolonged physical and mental injuries and unwanted pregnancies.
"Many women sustained physical injuries and lacked timely medical attention. Most women reported that the injuries they suffered hampered their ability to work and earn a livelihood, which in turn has led to further impoverishment and despair for the women and
children. Because of the stigma and shame associated with sexual violation, most of the women did not disclose their ordeals to family members, especially to their husbands, for fear of rejection, scorn and ridicule. Some women fled leaving behind their marital homes, husbands and children because of the stigma and shame associated with sexual violence," the report details these damning findings.
KNCHR research targeted Nairobi, Kisumu, Vihiga, Kakamega, Migori, Siaya, Busia, Homa Bay and Bungoma counties. Two incidents were also recorded in Machakos and Uasin Gishu counties during the electioneering period.
Apart from sexual violence, other violations during the 2017 General Elections included: Injuries, Loss and Destruction of Property, Forceful entries, Displacements, Assault, Disappearance, Loss of life and Arbitrary Arrests. Of these, the largest violation was infliction of serious injuries that accounted for 29.34% of the violations.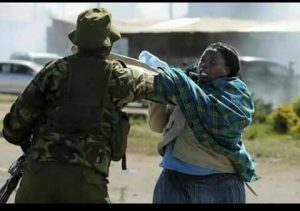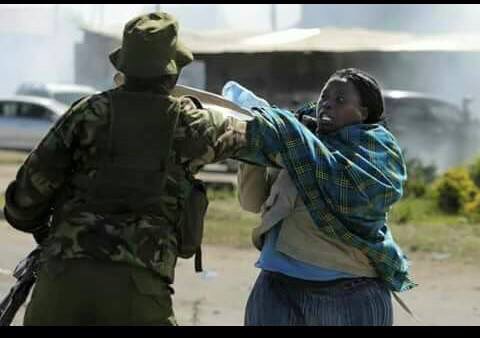 "In one of the incidences recorded on December 10th 2017 in Mt. Elgon Constituency, Bungoma County a child aged 12 years old was returning from school when she was abducted by a group of unknown people. One of them forcefully defiled her. The child was taken to hospital and provided with post rape care but she suffered fistula damages. The child has become withdrawn and rarely associates with other children because
of the trauma," says the report. This was one of the six incidents as highlighted by the commission.
Here is an account of the other incidents:
"In a similar incident on November 26th 2017 in Ruaraka Constituency, Nairobi County a mother reported that her 16-years-old girl who was in form 2 then had been raped. Following the rape ordeal, the girl developed severe anxiety and fear and consequently her school performance was negatively affected."
"In one of the informal settlements, Obunga within Kisumu County, police were called in, ostensibly to restore law and order after violence had erupted following the release of Presidential election results on August 8th 2017. A mother narrated to KNCHR that the police entered her premises and she was forced to tearfully watch as police defiled her 17 years old daughter. This occured after she had informed the assailants that she was HIV+ so that they couldn't sexually violate her."
"In another incident in Mathare area, Nairobi County on October 12th 2017 two boys aged 12 years and 15 years defiled a 7years-old girl. The two boys were arrested and later released. The affected girl was taken to the Gender Violence Recovery Center for treatment. The mother confirmed that her daughter soils herself as her anal muscles got damaged during the ordeal. The survivor is yet to receive professional counseling. She
is still withdrawn and avoids interacting especially with people of the opposite sex."
"One of the male survivors was thoroughly beaten on his private parts by policemen as they shouted at him "Mtu wenu alishindwa na munasema aliibiwa" [Translation: "Your person was defeated but you are insisting that the vote was stolen"]. The man's grandchild was equally beaten. He went to the hospital for treatment and was admitted for 2 days. Later he went to the police station to request for a P3 forms, which he was denied. This was recorded in Gem Constituency, Siaya County on August 12th 2017."
 And "In one of the sodomy cases recorded, a man who was hiding in his brother's kiosk was beaten and sodomized after violence had erupted in Embakasi North Constituency, Nairobi County. This is after the annulment of Presidential results on August 18th 2017. The incident happened at 10:00 pm on the material day."
The worst ordeal was that of a 35-years'-old woman from Dandora, Embakasi North
Constituency (Nairobi County) who told the Commission on how she was gang-raped by five security agents. "On August 15, 2017, at 5.00 p.m while returning home from work, I reached Dandora and found violence had started. I met five policemen and I asked them to escort me to reach home. A short distance later, they told me in Kiswahili, "Wewe ni mboga
yetu leo" (loosely meaning that she would be their meal); a connotation that they would sleep with me. The woman continued her narration thus: "I started resisting but I was severely beaten. They dragged me to a nearby bush and they raped me.
All the five police officers raped me for long hours. After two days, when I went to
the Police Station to report the matter, they instead arrested me for "reporting the government". I was in custody for two days. After the release I went to a local clinic in Dandora where I received treatment."
The KNCHR now wants the National Police Service, NPS, to establish an independent special team to investigate complaints against the National Police Service officers alleged to have perpetrated acts of sexual violence during the electoral period. They also want the president to act promptly. "With utmost urgency,We ask the president to establish a Commission of Inquiry to investigate and prosecute cases of the 2017 electoral sexual violence with a view of securing accountability and according justice to the survivors and their families. We recommend to the President to acknowledge the violations of the 2017 electoral related sexual violence and on behalf of his Government, issue an unreserved apology to the survivors," KNCHR says.
You may also like:
ICJ condemns police brutality against rioting Maseno University Students, yesterday
Video: Corrupt Policeman cornered by angry passengers, bribe snatched from him and shared