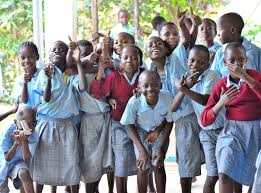 The Ministry of Education has extended the opening date for schools and colleges. The new date for Term one 2019 has been extended by one day from 2nd January, 2019, to 3rd January, 2019. "In order to allow time for learners and teachers who may have traveled to various places during the holiday season to return to their institutions, the opening date is rescheduled to 3rd January, 2019," reads by Elyas Abdi, who is the Ministry of Education's Director General.
The new opening dates will affect Pre- Primary schools, Primary Schools, Secondary Schools and Teachers' Training Colleges.
UNCERTAINTIES.
The extension comes even as the Kenya National Union of Teachers, KNUT, threatens to call for a nation wide strike due to unresolved issues with the Teachers Service Commission, TSC. Putting a stop to delocalization of teachers and promotions are among the issues that the giant teachers' union wants resolved. TSC transferred 3,094 school administrators last week ignoring the President's (HE Uhuru Kenyatta) advisory and dissenting voice from KNUT. Read More Here: TSC transfers 3,094 teachers.
KNUT has its own challenges, though. Today, the Union's leaders from Central Region threaten mass walkout after Patrick Karinga lost in recent polls. The leaders claim they are not represented at the KNUT headquarters.
For now, it is a wait and see situation hoping the two parties (KNUT and TSC) will strike a deal to avert industrial action by teachers in the new year.
Related content: