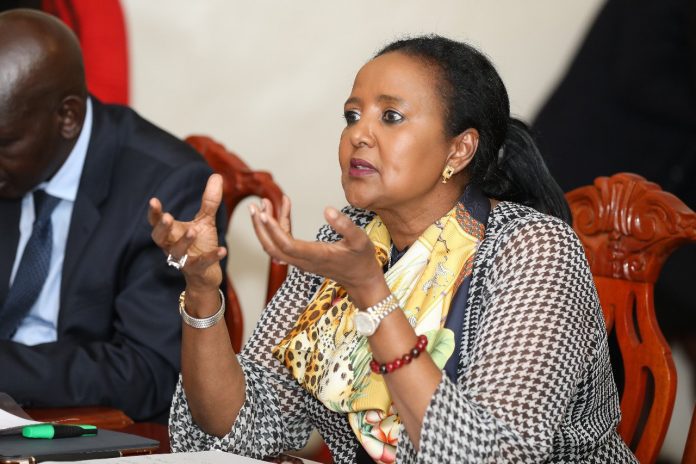 Education Ministry's Cabinet Secretary, Dr. Amina Mohammed, has announced that the roll out of the new Competency based Curriculum, CBC< will be done next year, 2019, and not in 2020. Last week (on December 15th), Dr Amina said the implementation of the Curriculum had been moved ahead by one year to allow adequate preparations. Read more details here: Piloting of the new curriculum to continue in 2019- Amina now says
Now, Amina says the new curriculum will be rolled out next year in grade one to three. Private schools and parents had raised concerns when the CS earlier announced that the implementation of the new curriculum had been suspended. The roll out of the CBC has been marred by delays and mixed signals and uncertainties from the education Ministry.
According to the CS, the structuring of an assessment framework for Pre Unit to Grade 3 will be done by March 2019 while preparation for curriculum design for Class Four will be done by April next year. Training of teachers on the new curriculum will be intensified next year.
The new2-6-3-3 education system in Kenya is expected to replace the current Standard One to Form Four (8-4-4 system) with Grade 1 to Grade 12. It has been categorized into three phases: Early Years Education covering nursery education to Grade 3, Middle School Education covering Grade 4 to Grade 9 and Senior School covering grades 10 to 12. The system will only involve students below Standard Six. The system, which places emphasis on continuous assessment tests (CATs) over one-off examinations, will now be rolled out in January next year (2019) covering nursery, Standard One, Two and Three. The system is then expected to be rolled out in Standard Four to Six and in 2020 . In 2021, the system will be extended to Form Two only and in the following year it will cover Form Three. In 2023, it will be rolled out in Form Four.
Read also: