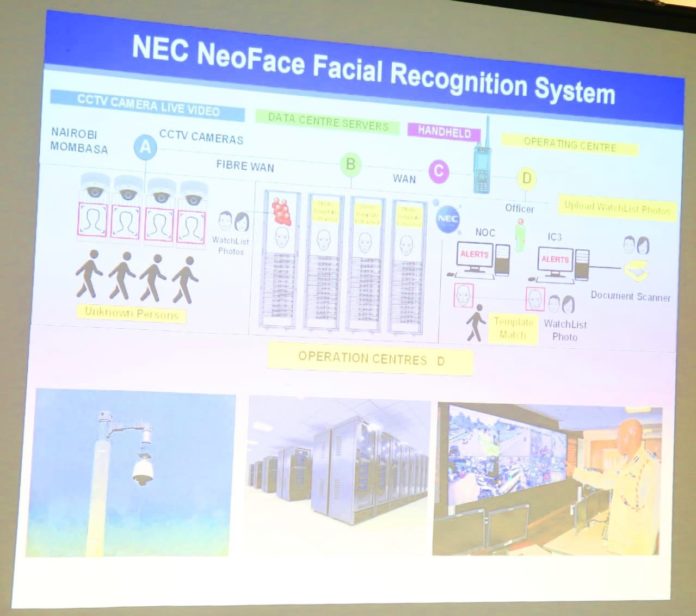 Facial recognition cameras mounted in Mombasa will greatly boost security of the city and it's environs.
President Uhuru Kenyatta who visited the National Police Service, NPS, Stand in Mombasa International Show expressed satisfaction over the effectiveness of the facial recognition surveillance cameras currently in operation in Mombasa and Nairobi Communication Command and Control centres.
There are over 300 surveillance cameras in Mombasa alone while over 1800 Cameras are mounted in Nairobi City and it's environs.

Since installation, the surveillance cameras have assisted in identifying criminals for prosecution while a number of stolen vehicles have been recovered courtesy of the number plate recognition surveillance cameras in the two cities.
The NPS has upgraded its Integrated Command and Control system covering Nairobi and Mombasa, to incorporate Facial Recognition capability. The technology was installed in partnership with a Japanese electronics company and will help in fast and accurate identification of suspects.