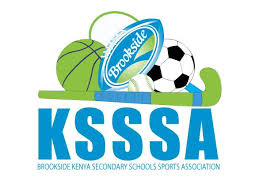 The Bungoma Secondary Schools Sports Association, BCSSSA, 2019 term two games came to a close this past week. The games saw various champions being crowned in the various disciplines.
LIST OF QUALIFIERS TO THE REGIONAL GAMES
Winners and runners up in all disciplines booked tickets to the Western region term two games.
Here is the list of all qualifiers to the Western Region term two games to be held at Bungoma High School from 18th to 21st June, 2019:
1). Netball: Bukokholo and St. Cecilia misikhu
2). Volleyball girls: Lugulu girls and Kimugui girls
3). Volleyball boys: Namwela and Khasoko
4). Soccer girls under 16: Maeni and Chelebei
5). Soccer Boys Under 16: Ndivisi and Lukhuna
6). Soccer Girls under 20: Brenda and Naitiri girls
7). Boys soccer under 20: Kibabii and Maliki.
Apart from soccer, Volleyball and netball, students will also compete in racquet games; Table tennis, Lawn tennis and Badminton.
Winners in each category will book tickets to this year's national Kenya Secondary Schools Sports Association (KSSSA) games to be staged in Kisumu boys from 26th July to 4th August, 2019.
2019 Western Region term 2 soccer pooling
Boys under 20
Pool A.
Bunyala model
Bugina
Kibabii
Emanani
Pool B
Mabunge RC
Ebwali
Maliki
St.peters mumias
Girls under 20
Pool A
Mudavadi girls
Butere girls
Brenda girls
Aboloi
Pool B
Emanyinya
Archbishop Njenga Girls
Naitiri girls
St.joseph chakol
Boys under 16
Pool A
St.peters mumias
Lukhuna
Mundika
Idavaga
Pool B
Koyonzo
Ndivisi
John osongo
Ebubayi
Girls under 16
Pool A
Mwira
Maeni
Ebusiratsi
Chelebei
Pool B
Nangili
Maeni
Chelebei
Ebubayi