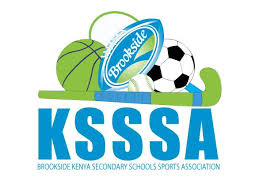 To Regional Secretaries
RE: UPCOMING NATIONAL ATHLETICS TRIALS
Follow up on the circular on the 2019 athletics trials, we request for the following from all Regional Secretaries.
Due to the inelastic time frame we are operating on, we appreciate the effort you have put in place to deliver the KSSSA championship at all the affiliated levels, despite many challenges.
We note that some Regions at this point in time have concluded their regional championship.
Other Regions have concluded their county championships, set for regionals next week.
Towards the upcoming trials, the ministry wishes to select a KSSSA select team, based on field results since we have not done our national games, out of which we traditionally select our teams. Team will have the following:-
(I) Youth team
(DOB 2002-2003)
15 boys, 15 girls
(ii)Junior Team
(DOB 2000-2001)
15 boys, 15 girls.
Based on qualifying standards outlined in the earlier circular, all Regional Secretaries are requested to, by CLOSE OF BUSINESS TODAY, to forward the list of athletes who meet the set criteria on performance and age bracket, for consideration for the KSSSA select team.
This exercise calls for utmost good faith and honesty, to only forward only the spectacular performers. Any deviation from this will be exposed on the track/field. Also note that all those nominated in a particular event will be put in a pool and the best selected. The numbers of events for both categories of trials vis-à-vis the numbers being selected dictate that POSSIBLY ONE athlete per event may make the team. GIVE ONLY THE VERY BEST.
The final team selected will be informed. The MoE is making arrangements on transport. The team will be expected to be in camp at Our Lady of Mercy, Shauri Moyo (girls), and Dagorretti High School (boys) by end of day 19th March, 2019.
Team vetting will be 20th March 2019 at 10:00am, venue Kasarani Stadium.
Trials on 21st and 22nd March, same venue.
What happens to those athletes who won't make it to join the national team after trials, yet their will have missed regional finals, and a possible chance to proceed for nationals, since they will take place same time??????
Proposed solution. For events where your best is forwarded for trials, and as you call the line up/marshal during regional championships, make the competitors aware of the situation. Let them, from the start, know that the time/performance posted at the regionals will be compared with that posted by the athlete at trials to come up with the final regional team for KSSSA national games in Mombasa. Just a proposal.
Treat this exercise with urgency, to allow for other logistics to be worked out. In the absence of any communication from the REGIONAL SECRETARY, by close of business today, will be taken that there are no qualifiers from your region. In that case, those forwarded will conclude the exercise. MoE expects a final list at Jogoo House, by start of day, Monday 18th March, 2019.
Once again, our appreciation to you all for what we are able to achieve together. Best regards. God bless.