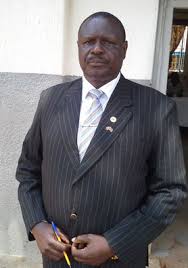 Principals are demanding for increase in school fees charges in secondary schools. The Kenya Secondary School Heads Association (KESSHA) claims that the government is slashing more than half of the Free Day Secondary Education, FDSE, funds that it allocates to each student. The government through the Ministry of Education allocates Kshs. 22,244 per learner in all public secondary schools. The Ministry recently released the first tranche of the free education funds using the 2018 data on the National Education Management Information System, NEMIS. This has not gone down well with principals as the funds released do not match the current students' population at schools.
Some principals feel the Education Ministry is being unfair to their schools for releasing inadequate funds via the NEMIS. "The MOE (Ministry of Education) has not been kind to the principals. Right now NEMIS is a mess yet we were funded using 2018 (data) where most students are still pending because of either parents' IDs or Birth Certificates (are missing). Principals do not give birth certificates. It is unfair, therefore, to withhold funding to schools because a student is not on NEMIS, but physically (present) in school," complains one principal.

According to a proposal by the National KESSHA chairman, Kahi Indimuli, that has been presented to the Education Ministry, the principals want the fees in national or extra county schools in urban areas raised by Sh15,848 to Sh91,646 up from Sh75,798. For extra-county schools in other parts of the country, the principals want the charges raised by Sh17,773 from Sh62,679 to Sh80,452. In the Ministry's 2019 fees guidelines, parents with learners in National schools and extra County schools located in: Nairobi, Mombasa, Nakuru, Kisumu, Nyeri, Thika and Eldoret pay a total of KShs. 53,544 per year. While, parents with learners in all other boarding schools part with a maximum of KShs. 40,535 per child in a year. Read full details here:  2019-fees guidelines for secondary schools
Indimuli says the government retains KSh4,196 for textbooks, KSh200 for a science and mathematics improvement programme (CEMASTEA), kSh270 for activity, KSh900 for medical insurance and KSh6,000 for infrastructure. This leaves the schools with only about Sh10,600 out of the Sh22,244. Some school heads are already complaining that there has been increased demand for money from Sub- County Directors of Education (SCDE), County Directors of Education (CDE) and Regional Coordinators of Education (RCE) to fund Co- curricular activities. The principals say the demands exceed the capitation for activity. "We all know that the activities are funded from Jogoo House (The Education Ministry's Headquarter in Nairobi) and schools only receive funds for activities at school level," complains another principal. The principal goes on to say; "We feel the demands for activity is unfair for schools and should stop forthwith. No money should be asked by SCDEs, CDEs or RCEs from schools and that they should run their budgets within the frame work given and within the budget frame work. If they find the money is not enough, they ask from the Ministry from schools".
The Ministry has already taken full charge of all Co- curricular activities. Read full details on the articles below:
This latest move by the principals to demand for fees increases may be met by opposition from parents.