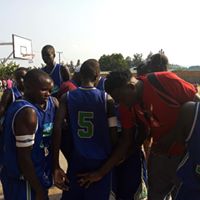 The Ministry of Education has moved to take full charge of all Co- Curricular activities. The Ministry has at the same time effected a number of changes to all activities; that include scrapping of some activities and introduction of new ones.
"The Ministry of Education has embarked on a review of the Co- curricular activities calender and management of the same at various levels. Some of the changes have already been communicated to the field officers," says, in part, a circular from the Ministry dated 28th January, 2019. Here is a recap of the major changes in Secondary Schools games and Sports:
STRUCTURE OF THE CHAMPIONSHIP
The Secondary schools games have now been aggregated into 2 clusters; Term one and Term two games. This review came into effect 2 years ago. Initially, the games were clusteted into three: Term one, Term 2A and Term 2B games.
CHANGES IN RUGBY
Both Rugby 7's and 15's will now be staged in term one. This is a break from the past where the two were held separately. Until last year, Rugby 15's was conducted in Term one while term two had Rugby 7's.
Another far reaching reform in the game has seen the reduction in the number of participants in the two games. Rugby 15's will comprise of twenty (20) players while Rugby 7's will have 11 players.
DECATHLON, HEPTATHLON EXPUNGED & CROSS COUNTRY MOVED TO TERM ONE
Both Decathlon, for boys, and Heptathlon, for girls, have been expunged from the Secondary Schools' games. Decathlon saw boys compete in 10 events for 2 days while, Heptathlon had 7 events.
Spared though is Cross Country that has been moved to term one from term two.
TOURNAMENTS & TEACHERS' CLINICS
The Ministry will also take full charge of all workshops and clinics organized to train teachers in refereeing and coaching. Already, this year's clinics have been centralised at the Regions under the auspice of the Regional Coordinators of Education.
Any tournaments must now get greenlight from the Ministry's Field officers before they can be staged.
FACILITATION OF TEAM OFFICIALS.
The Ministry will now be charged with the responsibility of facilitating team officials from the Sub- Countu level upwards. The officials to be sponsored are: Team Managers, Chaperons, Coaches and executive members to the various sports committees at all levels.
Also to be facilitated are referees executing duties during the nationals of the Kenya Secondary Schools Sports Association, KSSSA.
BUDGETING AND FINANCING OF ACTIVITIES.
The Sports Committees will now have to present their budgets to the Ministry formed Committees for scrutiny, rationalization and approval. The chairpersons to the respective Sports Committees shall now present the budgets to the Ministry's Committees ; where they shall be sitting as members.
The updated Sports Calendar for Secondary Schools will now have:
TERM ONE GAMES
Featuring: Basketball, Handball, Hockey, Rugby 15's & 7's, Athletics, Swimming and Cross Country.
2. TERM TWO GAMES
Featuring: Soccer Under 16, Soccer Under 19, Volleyball, Netball and Racquet Games.
Changes have also been effected in other Co- Curricular events like Science & Engineering Fair, Music, Drama and Primary schools' games.
RELATED CONTENT: