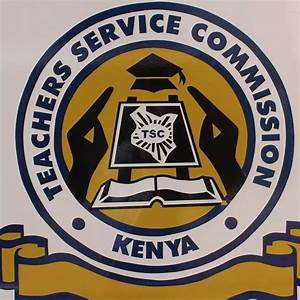 The Teachers Service Commission (TSC) will employ new teachers this month to replace those who exited service in August, 2018. In a released circular, the TSC advertises 625 posts to replace those who have exited service through natural attrition. There are 452 posts for primary schools and 173 for post primary schools.
All interested candidates should submit their applications to the respective County directors and Boards of Management not later than 18 September, 2018.  Among other requirements, candidates should meet the following basic requirements:
Be Kenyan Citizens
 Must be 45 years of age and below
Must have original professional and academic certificates.
Must be registered as a teacher as per Section 23 of the Teachers Service Commission act 2012
Applicants for vacancies in primary schools must be holders of P1 certificate and will be selected from the County merit list compiled during the May, 2018 recruitment of additional teachers' exercise.
Successful applicants must not fill employment forms in more than one station as this will lead to disqualification.
This comes as most schools grapple with increased students' population as a result of the 100 percent transition programme by the Government. Most teachers recruited during the 100 percent transition in June have now been posted; with most reporting to their stations last week.
The Kenya Union of Post Primary Education (KUPPET) has raised a red flag on the marking scheme used to recruit Diploma teachers. "The marking scheme for employment of Diploma teachers is discriminating and unfair to diploma teachers. We propose it be reviewed so that they are given same marks as graduates", reads a circular released by KUPPET, yesterday.
According to TSC's Chief Executive, Mrs Macharia,  primary schools have a shortage of 40,972 teachers, while secondary schools need 63,849 more.
"The shortage has been created by the opening of new schools and the recent government policy on 100 per cent transition from primary to secondary schools, which commenced on January 2018," Mrs Macharia had said in February, this year.