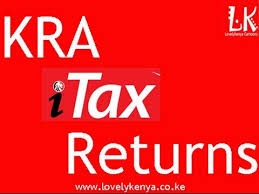 The Teachers Service Commission, TSC, has asked teachers to file their 2018 income tax returns. Via a circular dated 4th February, 2019 the TSC boss, Dr. Nancy Macharia, says the Commission has uploaded the tax deduction forms (P9 forms) onto their website at https://tsc.go.ke/index.php/online-services/online-payslips
Dr Nancy says teachers and other TSC staff are expected to download the forms from the website and file their returns with the Kenya Revenue Authority, KRA. "All TSC employees are required to file their individual income tax returns online through Kenya Revenue Authority I-tax platform, i.e http://itax.kra.go.ke by 30th June, 2019," says the TSC boss.
Last year, a number of Kenyans were fined for failing to declare their returns within the stipulated time frame. All Kenyans with the KRA Personal Identification Numbers (PINs) are expected to file their returns with the tax man. Nonsalaried Kenyans will be expected to file Zero returns. It is important that you file your returns early to avoid the last minute rush and/ or a penalty of KShs. 20,000
TSC staff who may experience problems during the filing process can contact the Commission or seek assistance from KRA service Centres across the country. KRA offers free tax filing services at all Huduma Centres; countrywide.
In case you need to file the returns by yourself, use the procedure in the link below: