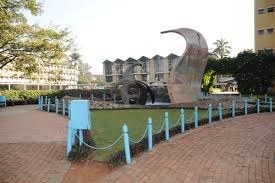 Are you intending to apply for a supply contact at the University of Nairobi? You can now make your applications online. This is how to go about it.
A: THE UNIVERSITY OF NAIROBI SUPPLIER PORTAL
(I) To access the Portal just type: supplier.uonbi.ac.ke and proceed as prompted by the system
(2) To make inquiries or lodge complaints send an email to us through: supplier@uonbi.ac.ke
B: REQUIREMENTS
(1) National Treasury IFMIS Number
(2) Statutory Certificates (soft copies) in PDF Format for uploading as and when prompted by the system
(i) Certificate of Registration or Incorporation
(ii) CR12 – Certificate of Shareholding
(iii) Latest KRA Tax Compliance Certificate complete with PIN
(iv) VAT Number, if any
(v) Single Business Permit
(vi) National Treasury AGPO Certificate, if any
(vii) Bank Details: Name, Branch, Code, A/C Name & A/C Number
(viii) Any other documents deemed appropriate
NB: THE ABOVE WILL MAKE YOUR COMPANY PROFILE
After review of your profile, you will be notified via email.