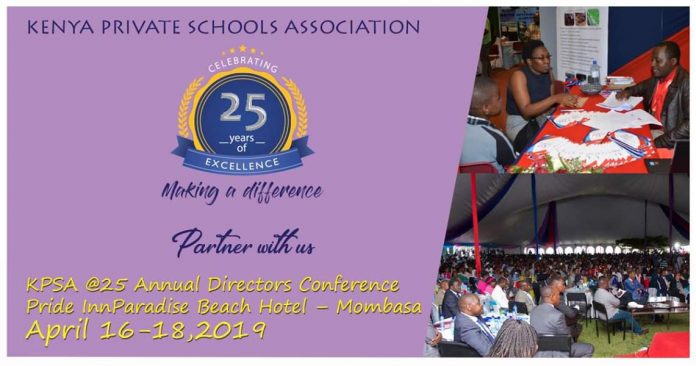 The Kenya Private Schools Association (KPSA) represents private schools, as long as they are duly registered by the Ministry of Education and offering a curriculum approved by the government of Kenya.

KPSA will be hosting its 22nd Annual Directors Conference and celebrating 25 years since its establishment at the annual conference which will be held at Pride Inn Paradise Beach Hotel – Mombasa from 16 th -18 th April 2019.
As we celebrate this milestone we would like to welcome our partners and suppliers to the Annual Conference which is our most important gathering that provides an opportunity to interact and network with our members.
The Kenya Private Schools Association and Express Communications Ltd, the Conference organisers, have the pleasure of inviting you to participate in the 3 Annual day event where we will host directors from across the country.