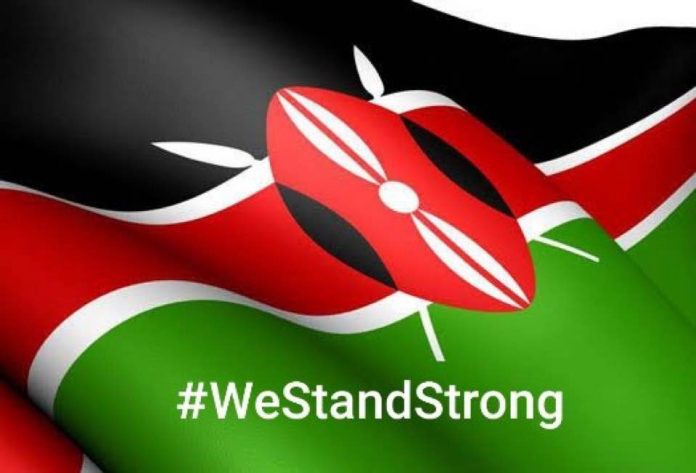 The Inspector General of Police, Joseph Boinnet, yesterday said 21 persons succumbed to injuries sustained during the Riverside Terrorist attack on 15th January, 2019. According to Boinnet, 28 other individuals sustained injuries while, 5 terrorists were eliminated. Below is a collation of latest Press Statements from Government agencies, Non- Governmental Organizations and Leaders:
PRESSER BY THE NATIONAL POLICE SERVICE, TODAY
"We wish to inform the general public that bomb experts from the DCI_Kenya are still combing the scene of the Dusit incident for any remaining explosives or booby traps that could have been left by the slain attackers. So far one explosive has been found and taken for detonation in a safe area. This is to caution members of the public not to panic should they hear a blast since it will be a safe blast."
PRESSER BY THE NATIONAL POLICE SERVICE- KENYA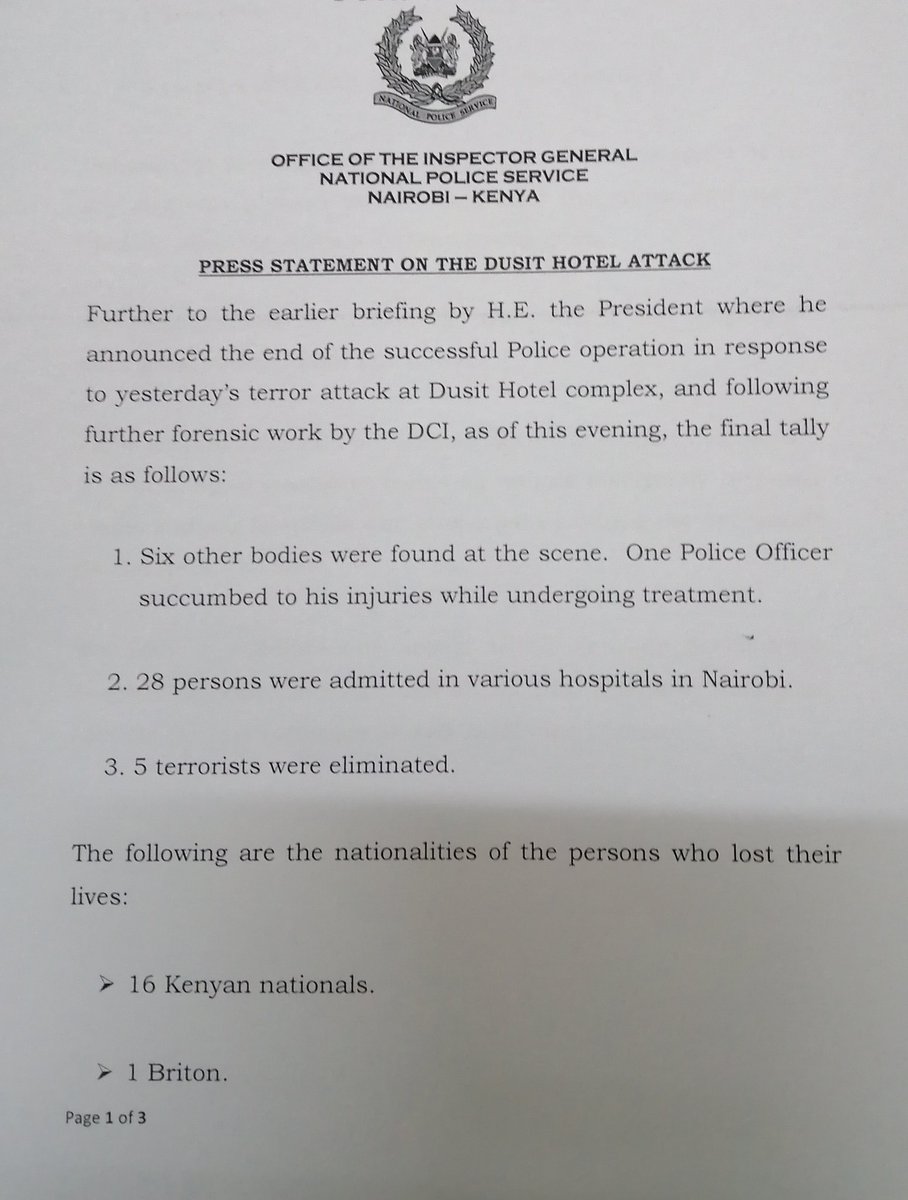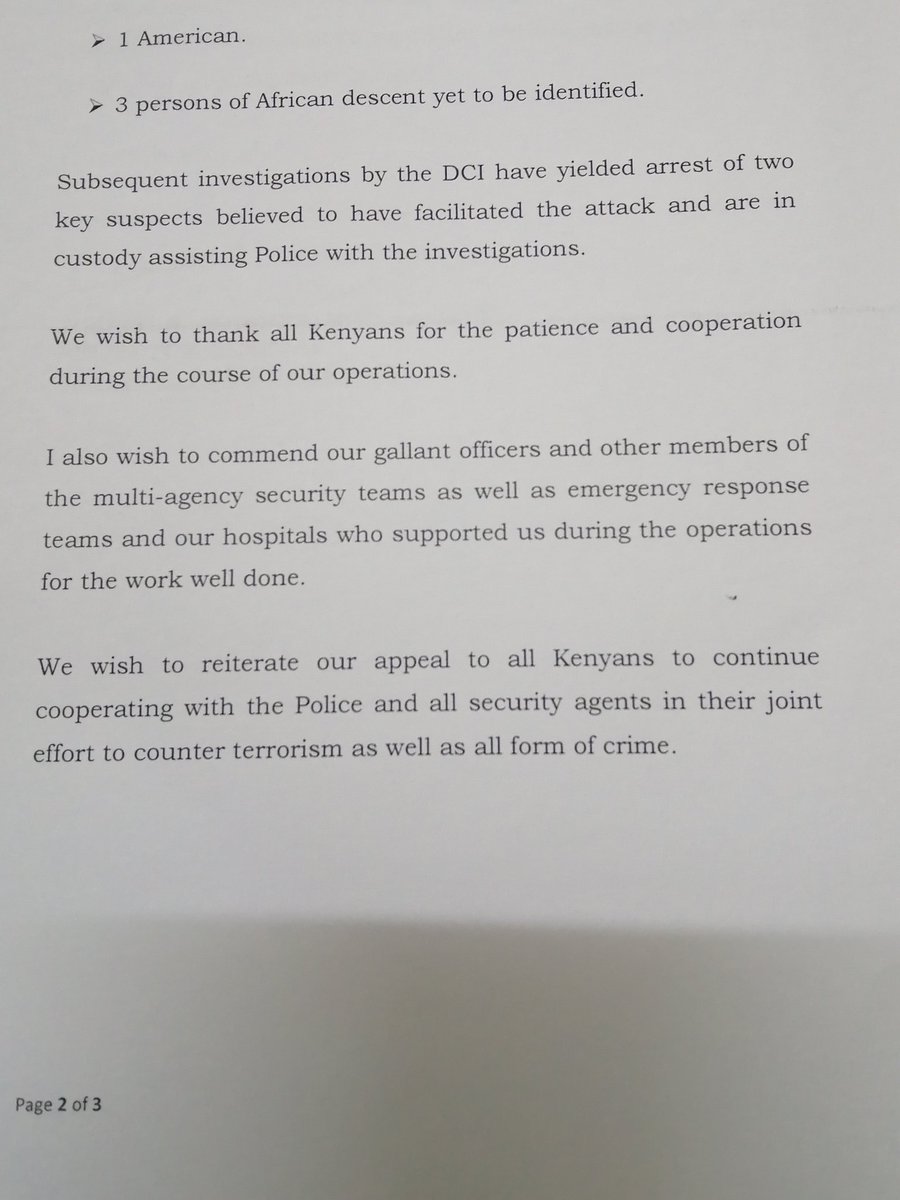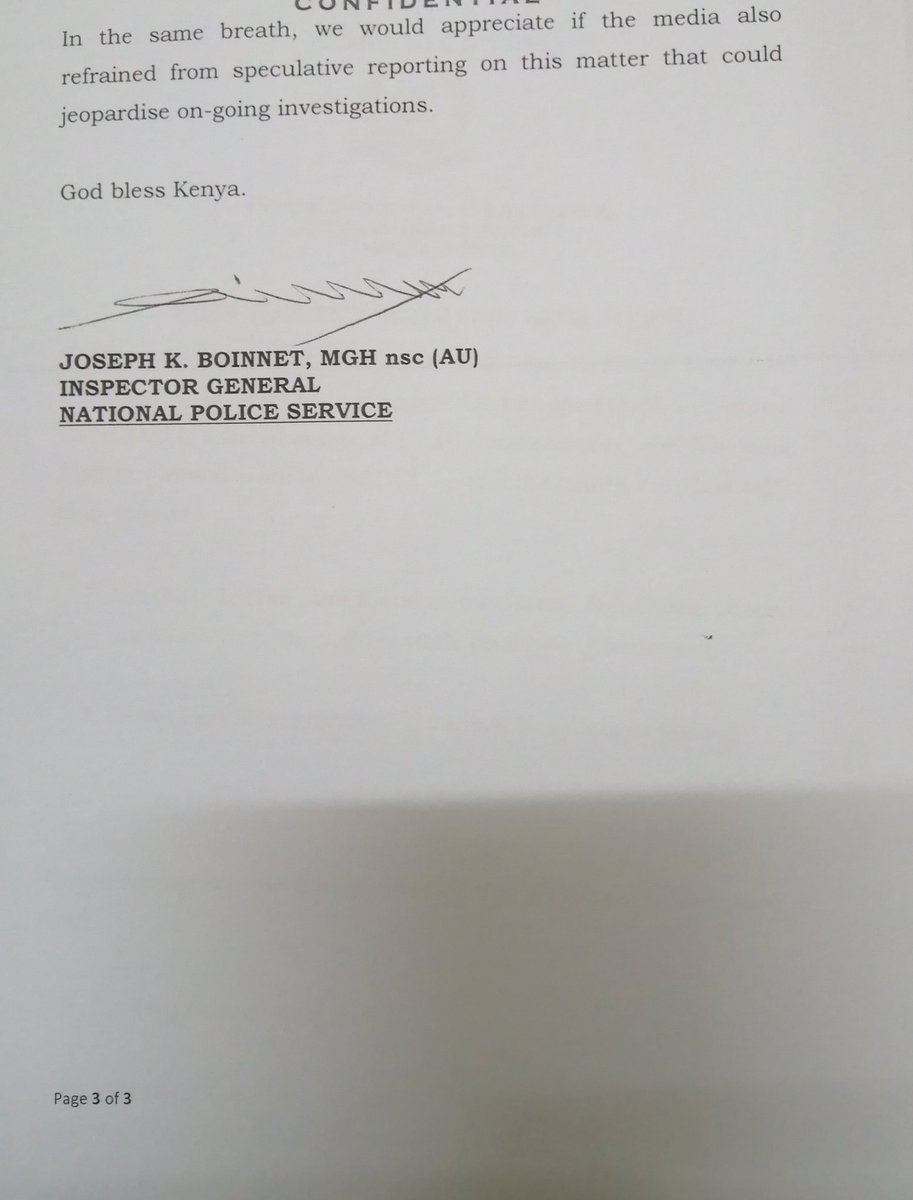 PRESS STATEMENT BY ORANGE DEMOCRATIC MOVEMENT LEADER, HE RAILA ODINGA, AND WIPER LEADER, KALONZO MUSYOKA.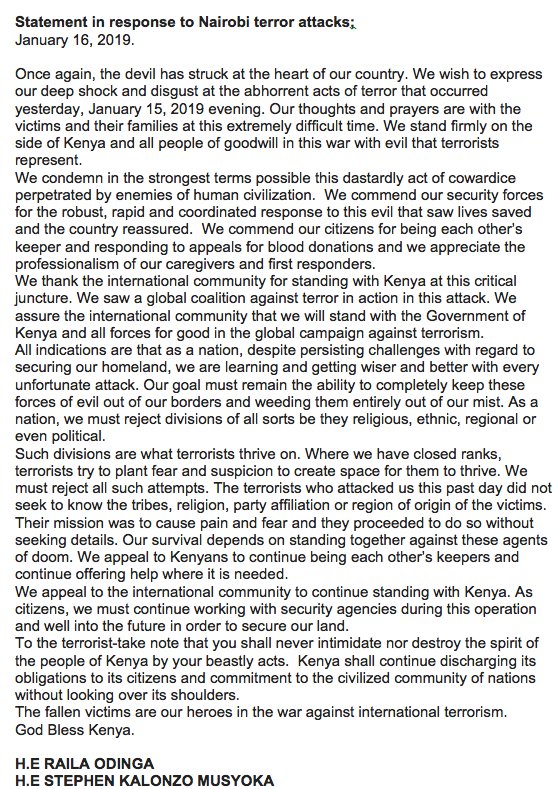 PRESS STATEMENT BY THE KENYA RED CROSS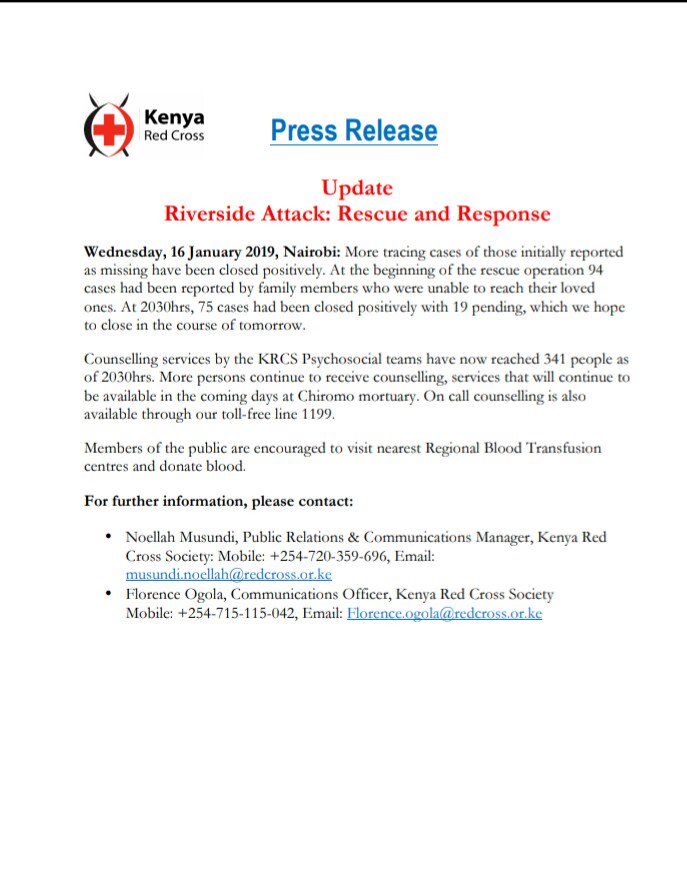 PRESS STATEMENT BY THE FOREIGN CORRESPONDENTS ASSOCIATION OF EAST AFRICA, FCAEA.
A statement from the FCAEA regarding threats toward member Kimiko de Freytas-Tamura and the debate over media coverage in Kenya in the aftermath of the Dusit Attack. Freytas, a New York Times Journalist, was castigated after her photo showing images of dead Dusit attack victims was published.