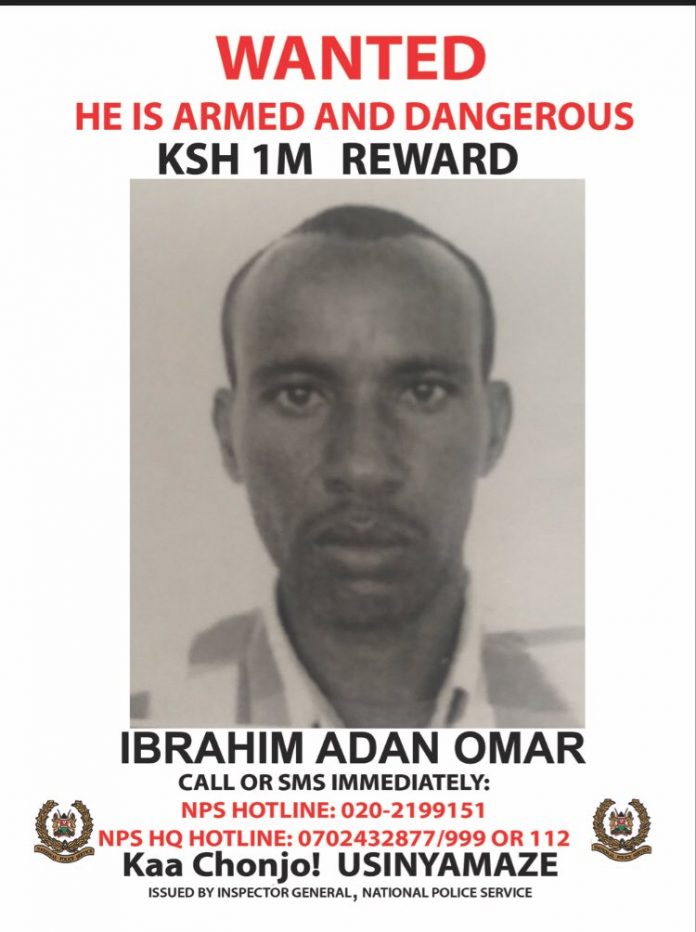 The National Police Service have identified suspected accomplices in the abduction of Sylvia Constanca, a volunteer at Milele Africa; a Non Governmental Organization (NGO) that is based in Chakama, Kilifi County. The attack which occurred on 20th November, 2018, also left 5 locals injured. Read more details here: Armed Gang attacks Chakama village injures 5 and abducts young Italian Lady
"We have established that the following persons whose images are attached could have been involved in the commission of the crime. They are Ibrahim Adan Omar, Yusuf Kuno Adan and Said Adan Abdi," reads a statement from the Inspector General of Police, Joseph K.Boinnet, released to the media today (Saturday 24th November, 2018)
Boinnet says the police have placed a Kshs. 1 million tag for any leads to the arrests of the suspects. "We consequently appeal to the public to inform the nearest police officer or police station, should they see any of the three persons for further action. A cash reward of Sh. one million will be offered to anyone with information leading to the arrest of the suspects," Boinnet says.
After carrying out thorough investigations, the police say they 'have also established that the two motorbikes that were found by (police) officers tracking the suspects are suspected to have been used as the gate away conveyance.'
The police have detailed the course of ownership of the motorbikes. "The motorbikes were originally assembled by Auto Industries Ltd (Limited) in Nairobi, who then sold them to Malindi Coast Motorcycles of Jamhuri Road in Malindi. The motorcycles were then sold to one Moses Suleiman Mbogo of ID No. 21524176, and one Joseph Bukuna Kazungu of ID No. 21498255," IG Boinnet reports.
The police are now calling on Moses Suleiman Mbogo and Joseph Bukuna Kazungu to present themselves to the nearest police station immediately to record statements on the motorbikes. The police asks members of the public to promptly transfer ownership of motorcycles or motor vehicles once purchased within the stipulated time. This is avoid future inconveniences in case the motorbikes or motor vehicles are used to facilitate crimes.
IG Boinnet says the police officers deployed to search for the Italian lady are doing all they can to rescue her and also nab the abductors.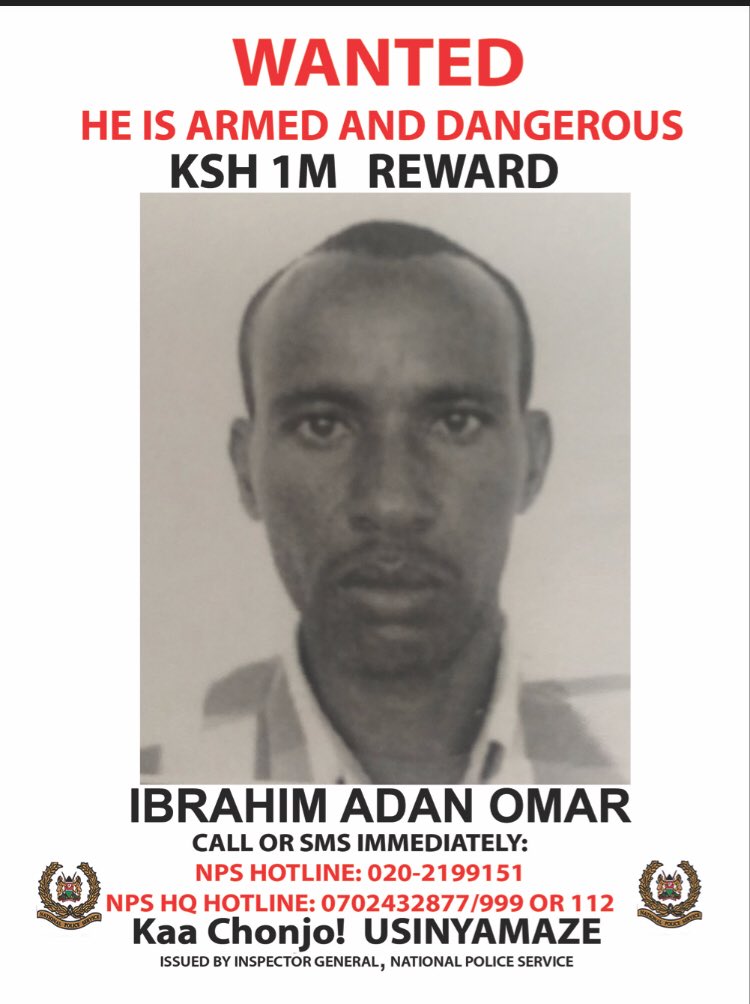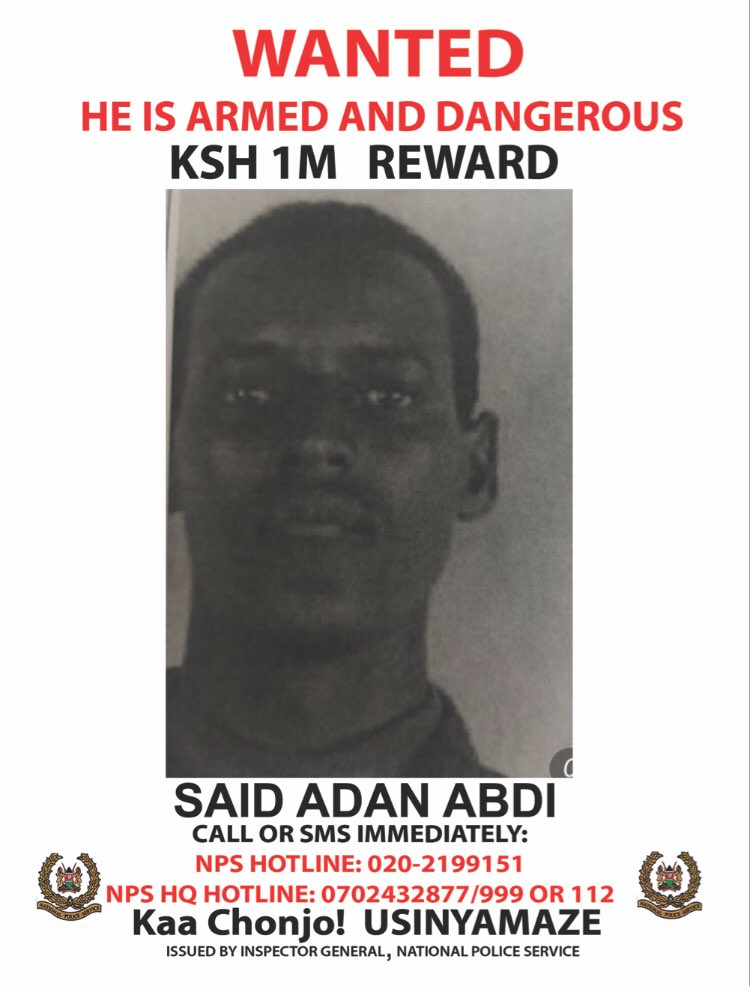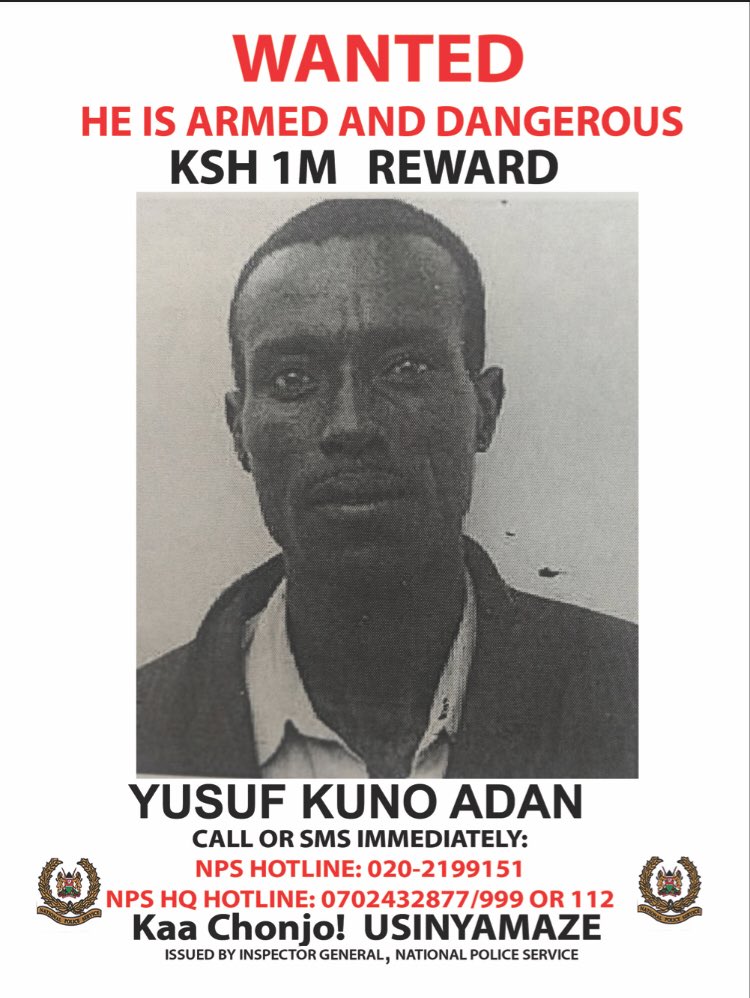 Above, Photos of the wanted suspects in relation to Chakama Trading centre attack and abduction of Italian volunteer Sylvia Constanca in Chakama, Kilifi County.
You may also like:
A gang of armed men attacked Chakama Trading centre residents; injuring 5 and abducting an Italian Lady