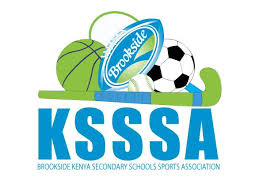 Nyanza region is ready to host this year's Secondary Schools term 2 games that kick off next next. The games that feature Soccer boys and girls (Under 19 and 16 categories), volleyball, netball, table tennis, badminton and lawn tennis will be staged at Kisumu County. Nyanza Region Secondary Schools Sports Association, NRSSSA, chairman Mr Moses Adala has confirmed that plans are at an advanced stage to host a successful championship. Mr Adala indicated that the main pitches for volleyball, netball and soccer under 16 shall be at Kisumu Polytechnic. Kisumu boys will provide venues for soccer under 19 while Lions High School will host badminton. On the other hand, lawn tennis will be played at Kisumu Day.
Summary of the events' venues:
1). Kisumu Polytechnic: Volleyball, Netball and Soccer Under 16.
2). Kisumu Boys: Soccer Under 19 and table tennis
3). Lions High School: Badminton
4). Kisumu Day: Lawn tennis.
The championship is expected to kick off with a referees' clinic slated for Saturday the 27th of July, 2019 at Kisumu Boys. Teams will report to Kisumu Boys on Sunday 28th July, 2019 ahead of official kick-off of the championship on Tuesday 30th July, 2019.
The Kenya Secondary Schools Sports Association, KSSSA, which runs the championship has already released the draws and pools. KSSSA officials performed an investigation of the venues on 8th July, 2019. Present among others were the Secretary General David Ngugi and KSSSA Chairman Peter Orero.
Court Cases
As the date for the championship draws closer, there are still cases in courts over eligibility of some of the teams proceeding to nationals. Also being contested is the KSSSA age capping rule that bars students above 19 years from participating in the games. In Western there have been mixed results on who will represent the Region in Soccer Under 19 for boys; between Ebwali and St. Peters Mumias. At the Coast region, reigning East Africa Secondary Schools Games, FEASSSA, Soccer girls' champions Kwale girls were thrown out for flouting one of the KSSSA rules on transfers of students. Their slot was consequently given to their bitter rivals St. John's Kaloleni who they had defeated 1-0 at a hotly contested regional final in June. Elsewhere, the win by Mutewa boys' volleyball team was annulled and Matiliku boys will carry the Eastern Region region mantle at the nationals in Kisumu.
Also read; Best Hotels and restaurants with good meals and accommodation in Kisumu, Kenya
2018 Term 2 Games Champions.
1). Soccer Girls Under 16- Nagili Girls
2). Soccer Boys Under 16- St. Anthony's Boys, Kitale
3). Soccer Girls Under 19- Kwale Girls
4). Soccer Boys Under 19- Kakamega School
5). Volleyball Girls- Kwanthanze
6). Volleyball Boys- Malava
7). Netball- Kaya Tiwi
Read also;
The 2019 Term two National Secondary School (KSSSA) games in Kisumu- Latest news, Programme, pools and fixtures