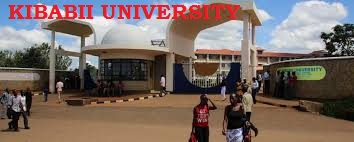 KIBABII UNIVERSITY OPEN DISTANCE AND E-LEARNING
ICT in Kibabii University has helped students and lecturers with access to real time longitudinal information. It has helped educators create blended learning environments and leverage digital tools for formative and summative assessments, bringing new models for learning and teaching to the lecture room.
Blended mode of learning in Kibabii University is supported by Moodle. Learning Management System allow students to collect data, assess students' learning and performance, personalized training and provides an opportunity for students to connect with colleagues and share their experiences.