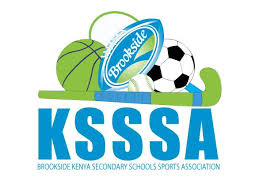 The 2019 Term 2 Homa Bay games were held on 6th to 8th June, 2019, at Ringa Boys and Ober Boys in Rachuonyo East Sub- county. The games saw former boys soccer under 19 champions Ringa lose at the semis.
Visit the School games' results portal for all the latest school games' competitions fixtures and results by clicking on; School games results portal
Here are the results for the semis and finals.
Soccer Under 19 Boys
1). SEMI 1: Tom Mboya 01 vs 00 Ringa Boys
2). SEMI 2: Simbi 2 (7) vs 2 (6) Agoro Sare
FINAL: Simbi 1 vs 0 Tom Mboya
Soccer Under 19 Girls
Semi 1: Kobala 8 vs 0 Rusinga
Semi 2: Ototo 1 vs 0 Bhakita
FINAL: Kobala 6 vs 0 Ototo
Soccer under 16 Boys
Semi 1: Agoro Sare 1 vs 0 Oriwo Boys
Semi 2: God Oloo 1 (4) vs 1 (3) Mbita
FINAL: Agoro Sare 1 vs 0 God Oloo
Soccer Under 16 Girls
Semi 1: Got Kojowi 2 vs 0 Ombek
Semi 2: Kobala 4 vs 0 Rusinga
FINAL: Kobala 1 vs 0 Got Kojowi
Volleyball Boys
Semi 1: Oriwo Boys 3 vs 1 Homa Bay School
Semi 2: God Bura 3 vs 1 Ringa Boys
FINAL: Oriwo Boys 3 vs 1 God Bura
Volleyball Girls
FINAL: Magare (3 sets) vs (1 set)Gethsemane
Netball
Final: Kobala 64 vs 21 Kojwach
List of Qualifiers to the Regional games:
Here are the teams qualifying to the Regional games slated for the 18th to the 22nd of June, 2019, at Kisumu Boys:
1). Netball: Kobala Mixed
2). Volleyball girls: Magare
3). Volleyball boys: Oriwo Boys
4). Soccer U-16 girls: Kobala Mixed
5). Soccer U-16 boys: Agoro Sare High.
6). Soccer U-19 Girls: Kobala and Ototo
7). Soccer U-19 boys: Simbi and Tom Mboya