The Ethics and Anti- Corruption Commission has today released the list of most corrupt organizations, today. The National and corruption survey indicate that corruption and unethical conduct in the public offices declined to 38% from 42%. The Survey conducted from 18th September to 24th October, 2017, covered 47 counties with 5977 household respondents sampled. The report, released today at the KICC, shows that Mandera and Kisumu counties paid the highest amount of bribes. Main reasons given by those participating in corruption include: need to hasten up government services deliver, to secure jobs and to avoid problems with the authorities.
Among the leading problems facing the country, Corruption ranked first at 43.6%; having emerged third in the 2016 survey. Poverty (37%), Unemployment (32.2%), unfavorable economic conditions (22.2%) and political instability (21.8) were second, third, fourth and fifth respectively.
The Kenya police was ranked as the most corrupt followed by the National police Service commission. The full corruption index for 2017 is, as follows:
Kenya police – 23.8%
National police commission- 13.7%
Public hospitals- 9.8%
Kenya Revenue Authority-8.2%
National Land Commission-7.3%
National Transport and Safety Authority- 4.9%
Immigration Department- 4.9%
Constituency Development Fund-3.9%
Kenya Power and Lighting Company- 3.3%
National Hospital Insurance Fund- 3.3%
Independent Electoral and Boundaries Commission- 2.9%
Kenya Ports Authority-2.7%
National Youth Service-2.6%
Kenya Defence Forces- 2.4%
Water and Sewerage Companies- 2.4%
Public Service Commission-2.0%
Chiefs office-2.0%
Registration of Persons-1.3%
Directorate of Land-1.2%
National Irrigation Board-1.2 %
Kenya Rural Roads Authority-1.1%
Courts- 1.1%
National Social Security Fund- 1.8%
Others-5.8%
Those polled ranked Citizen Television as the most watched media (40%), Citizen radio (20.3) as the most listened to radio station While, the Nation Newspaper (47%) is the most read newspaper in Kenya.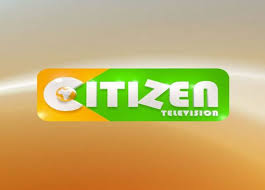 You may also like:
Revealed! Why Life is becoming difficult for Kenyans after introduction of new taxes.