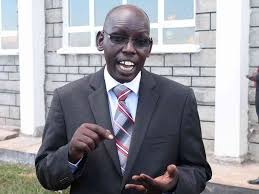 The Ministry of Education has released a detailed presser on the 2019 form ones' admission process by schools. Here is the presser by the Principal Secretary, Dr Belio Kipsang, dated 6th January 2019 and sent to all Principals of Public and Private Secondary schools;
"RE: CARRYING OUT ADMISSION OF FORM ONES, 2019, THROUGH NEMIS
During the admission process starting on 7th January, 2019 all learners will be processed through NEMIS (National Education Management Information System). When a student arrives for admission, they present their joining letters and verification of existences in the system is done. The following steps will be followed during admission:
Using a smartphone or computer, Principal or delegated person logs onto https://nemissystem.education.go.ke/ or https://nemis.education.go.ke/
Go to tab learner.
Click on Admit/ Process request.
Enter Index number on search UPI/ INDEX space.
Click search.
The details of the student will appear indicating that the student is selected to join the school. If the student is selected for your school, move to step 7.
Click on Admit.
The Student can now proceed for processing in other steps of admission. Admission can only succeed if the learner is in the system account for the school..
In the meantime, schools should download and print their selection lists from the NEMIS in readiness for the exercise. This will be used as a backup in case of connectivity challenges. Where internet interruption is experienced, the school should use the list and immediately thereafter follow the steps indicated earlier."
Dr Belio Kipsang, Principal Secretary.
Read Also: