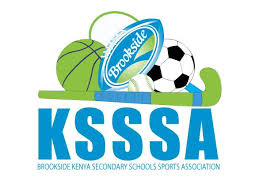 After the successful conclusion of the Tharaka Nithi County secondary schools term 2 games championship, the following teams booked tickets to the 2019 Eastern Region games slated for 17th to 23rd June at Makueni Boys:
1). Netball: Chuka Girls and Chogoria Girls
2). Volleyball girls: Chogoria Girls and Nkondi
3). Volleyball boys: Mukuuni Boys and Kamwathu
4). Soccer Under 16 girls: Itara
5). Soccer Under 16 boys: Kiereni
6). Soccer Under 19 Girls: Mukothima Day and Magumoni Day
7). Soccer Under 19 boys: Tharaka Boys and Mukuuni Boys
Apart from soccer, Volleyball and netball, students will also compete in racquet games; Table tennis, Lawn tennis and Badminton.
Winners in each category will book tickets to this year's national Kenya Secondary Schools Sports Association (KSSSA) games to be staged in Kisumu boys from 26th July to 4th August, 2019.