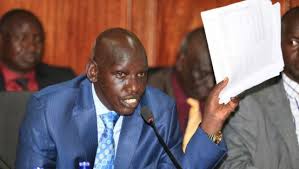 The Ministry of Education has warned schools which are yet to provide details on the National Education Management Information System, NEMIS, that they will miss out on the government's capitation list. According to the Ministry's Basic Education Principal Secretary, Dr. Belio Kipsang, close to 300,000 students have not been uploaded their details on NEMIS and hence will not receive the Free Secondary Education, FSE, funds.
Kipsang said the 100 percent transition has been achieved on paper and schools are still updating details onto NEMIS. "What is happening is that schools are still registering students on NEMIS even though the students are already in school," noted Dr Kipsang.
"We shall not disburse any capitation to students whose details have not been put on NEMIS," said Dr Belio Kipsang. Dr Kipsang was, however, quick to note that the Ministry will send the money as soon the schools upload students' details onto the NEMIS.
"We are not going to do any payments outside NEMIS, so those schools that are yet to put details of their students on the system must ensure they do that to receive the funds," added Kipsang.
Dr Kipsang, who was Speaking at Ngong Primary School after inspecting the progress on implementation of the new Curriculum, said the disbursement of FSE funds through NEMIS. Kipsang said Kshs 30 billion had so far been disbursed to 3,000 schools for the over 2.6 Million students who have already been uploaded on NEMIS. Kipsang explained that a chunk of the disbursement is for the FSE while Primary schools will receive Kshs 3 billion.
The PS reported that 12.5 million books have been disbursed to schools so far.