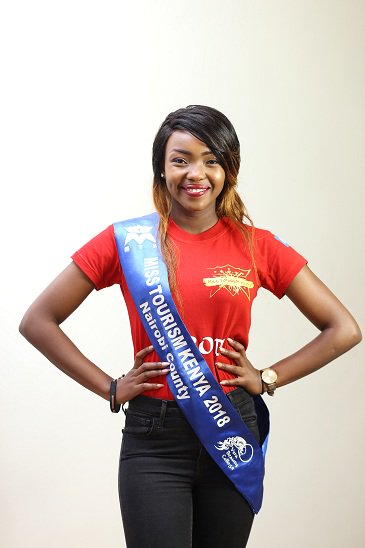 Miss Tourism Kenya is an annual National event that seeks to personify Kenya's Tourism strengths through pageantry.
National finals are held annually in a one week extravaganza that gives Kenyans and visitors the opportunity to experience Kenya's diversity through competitions in Traditional dances, Traditional Food displays, Exhibitions and Talents Competitions.This extravaganza is open to the members of the public with selected guests officiating and awarding winners in various categories. Winners are selected for the following titles: nine regional winners and one popular winner by public voting. These winners go to the final stage where they are put through their paces in a question and answer session. Ultimately six winners are picked as follows:
Miss Tourism – Peace and Unity
Miss Tourism – Hospitality
Miss Tourism – Investment
Miss Tourism – Environment
Miss Tourism – Culture
Miss Tourism Kenya
The overall winner is awarded with 1.2M shillings worth of a contract with Miss Tourism Kenya Organization and a chance to represent Kenya on a global stage.
Areas of preparation for Miss Tourism include: personal etiquette and grooming, knowledge on all the six pillars of MTK in relation to the County. (Courtesy, Eve Magazine).
This year's gala is going down at the Safari Park hotel, in Nairobi, today:
Here are some of the beauties in contention for the prize money: