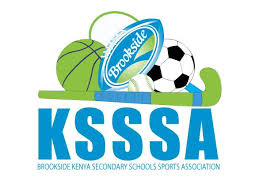 St Peters Mumias are the new Kakamega County champs after seeing off Emanani at the boys under 19 soccer final. A solitary goal by Vinedine Ambetsa in the 11th minute was all that St Peter's Mumias needed to lift their maiden trophy first ever County football trophy. The final that was played at Musingu High on Saturday 8th June, 2019, attracted a large crowd of fans.
Earlier on the Saints had surprisingly hammered reigning National champs Kakamega High 3-0 at their opening group A match. They then went on to defeat Lugusi High 2-1 before finally humbling Lubinu Boys 2-0 in their last group A match.
In the quarters, the St. Peters had to leave it late to overcome stiff opposition. The two teams had drawn 1-1 on regulation and added time. Butere High went on to win 5-3 on post match penalties.
It was an easy walk in the pack, though, for the newbies who thumped Kakamega Township 2-0 in the semis.
Here is the full list of teams which booked tickets to the 2019 Western Region games slated for the 19th to the 22nd of June, 2019, at Bungoma boys in Bungoma County:
1). Netball: Namasoli and Khalaba
2). Volleyball girls: Bishop Sulumeti,Lugari, and Mukumu.
3). Volleyball boys: Kulumbeni and Indangalasia
4). Soccer U-16 girls: Mwira and Nangili
5). Soccer U-16 boys: St.Peter's Mumias and Koyonzo
6). Soccer U-19 Girls: Arch Bishop Njenga and Butere
7). Soccer U-19 boys: St.Peter's Mumias and Emanani Secondary.