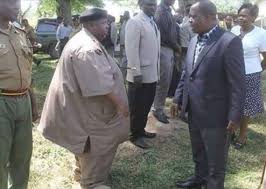 The 2019 Form ones are expected to report to schools in the second week of January next year, the Ministry of Education says. This will be one week after the continuing students would have reported to schools. According to the Education Ministry's directive, the new students will be expected in schools from Monday 7th January, 2019, to Friday 11th January, 2019. The Education Ministry has already placed all the 2018 Kenya Certificate of Primary, KCPE, candidates into National, Extra County, County, Sub-county and Private Secondary schools.
In the placement, 31,392 students were placed in National Schools, while Extra County Schools received 129,168 students. County Schools, Sub County Schools and Private Schools received 150,525, 684,515 and 60,356 respectively. A Total 1,021,457 form ones are expected to join Secondary schools next year, 2019.
And in a move to ensure that the 100 percent transition from Primary to Secondary succeeds, the Ministry of Interior has directed Chiefs and Sub Chiefs to 'push' all students who would have not reported to form one, by 11th January, 2019, to school. Chiefs and their assistants will physically take all students to nearby schools; if they fail to report to schools where they have been selected to join.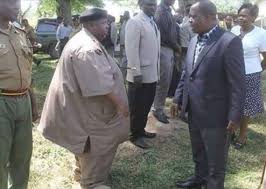 Schools' heads have also been asked to provide daily updates on the number of form ones who will be joining their schools from 7th to 11th January, 2019. The principals shall then use the Ministry of Education's online platform to report on the number of unfilled vacancies.
In the new guidelines, released by the Ministry last week, students will only join schools where they have been placed. Parents who may wish to transfer their kids to other schools, will have to make a request at the new school. The principal will then submit the request  submitted to 'Jogoo House' (The Education Ministry's Head Quarters) for action. Placement of the students at the new schools will be subject to availability of vacancies: at the institutions. The selection of students to National, Extra County and County Schools has not gone down well with some parents raising concerns on the schools where their kids have been placed. These parents feel their children did not get placement in 'good' schools; corresponding to their performances in KCPE exams.
Parents of parents who failed to get an SMS confirmation on the school where the kids have been placed can log into the Ministry of Education's Website and try downloading the admission letter for all the categories; National, Extra County and County Schools. Read more details on how to download the Admission Letters, here: How to download 2019 Form one Admission Letters
Related Content:
2019 Form one selection results for Extra County Schools now available.