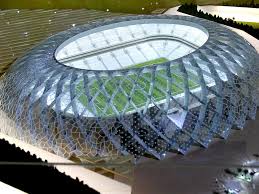 Qatar will be hosting soccer's biggest tournament, the FIFA World cup in 2022. To this end, the Qatar government has launched 'an initiative dubbed 'Road to 2022 Volunteer Initiative' which is aimed at registering volunteers across the world to contribute towards hosting the FIFA World Cup in 2022.' Click on this link to access the official registration website: https://sc.qa/en/opportunities/volunteer
The initiative is targeting especially the youth to lend support on a range of activities such as:
Events organizing
Management
Hospitality
Marketing
Communication
Audience management
Security and
Medical activities.
Further details including registration can be accessed by visiting: https://www.seeyouin2022.qa.
Click on this link to apply for sublime careers in Qatar: Qatar Careers Applications
This information is contained in a ministry of foreign affairs- Kenya presser dated 21.10.2010. The Ministry goes ahead to urge members of the public to 'assist in widely circulating this information as the initiative provides a good opportunity for the youth and semi-skilled workers; since the volunteers will stand a high chance of getting permanent employment, thereafter.'