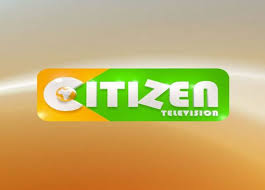 Royal Media Services Limited wishes to recruit a suitably qualified individual to the position of a Radio sports sub-editor.
Key roles & responsibilities
• Implement various sports news strategies for all the radio stations and the online platform under Royal Media Services Limited.
• Under the guidance of the sports editor, help in the daily running of the Radio Sports Desk
• Maintain close and effective contact with the sports editor, sports news sources, reporters and correspondents
• Assign duties to and guide reporters & correspondents attached to the sports desk in sourcing sports news
• Maintain an up to date diary of major events and news of interest to all RMS radio stations and prepare a schedule of sports assignments & feature stories
• Ensure stories aired conform to journalistic ethics, editorial objectives and house style
• Guide reporters and correspondents in Preparing high quality sports bulletins, features & special reports by ensuring balance and credibility
• Anchor sports news, do sports commentaries/analysis, conduct live and recorded interviews
• Edit and publish sports stories on the online platform in strict conformity to the house style
• Chair Radio sports editorial meetings in the absence of the sports editor and lay out day's activity plan.
Skills and Personal attribute
• Have a good command of English and Kiswahili. (Attach Swahili and English voice demo)
• Strong writing, editing and analytical skills
• Demonstrate knowledge and love for sports
• Ability to work odd hours
• Clear understanding of media laws and ethics
• Self driven, assertive, punctual and organized.
• Must have a nose for news, broad and strategic thinker and pay attention to.detail.
• Must demonstrate a professional approach and appearance including enthusiasm, drive, commitment, honesty, trust, loyalty and keep abreast with evolving trends.
Academic and professional experience
• A university degree in journalism / mass communication or another related field from a recognized university.
• A masters degree in communication or its acceptable equivalent will be an added advantage.
• At least 5 years experience in a reputable sports department, and at least 2 years as sports sub editor.
If you find this a worthy career challenge and you qualify, please drop your application clearly marked HRD/ RSSE/08-
2019 and resume to:
PHILLIP OWENGA- HR OFFICE, ROYAL MEDIA SERVICES,
PO BOX 7468-00300
NAIROBI.
Deadline
Closing date will be Wednesday 14th of August 2019. Only shortlisted candidates will be contacted.