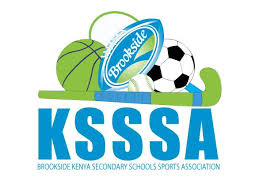 The Nakuru County Secondary Schools Sports Association, NCSSSA, in conjunction with various Sports Federations has organized a number of refereeing and coaching training seminars in various disciplines. The training is open for anyone wishing yo horn his/ her skills. Full information has been provided, below.
A. BADMINTON NATIONAL LEVEL ONE UMPIRING/ COACHING COURSE.
The Badminton Kenya Federation in conjunction with Nakuru County Secondary Schools Sports Association is inviting Games teachers and anyone interested in badminton for a national Level One Umpiring/Coaching course on 4th and 5th May, 2019.
The 2-day course will be held at Eastmore Girls
Secondary School.
Charges: Participants are supposed to pay Ksh. 3,000/- on the date of the course; on arrival.
Course work
These are the areas to be covered:
1). Examination on law of umpiring
2). Examination on coaching practice and many more.
What to come with
Carry: writing materials,badminton rackets, playing kit.
Facilitators
The National Team Coach Mr. John Odhiambo will be amongst the facilitators. Others being: Amos Kibos (FEASSA
Badminton Umpire Coach) and
Charity Wahome of the Badminton Confederation of Africa Umpire.
For more information contact:
1). Mr Kibos: 0725748051
2). Ms. Charity: 0713588246
3). Mr. Odhiambo: 0721280575
B. SOCCER REFEREES TRAINING
Football Kenya federation (FKF) Central Rift Branch in conjunction with Nakuru county secondary schools sports association (NCSSSA) have organized a three days referees training course from 22nd to 24th April, 2019, (8am-5pm) at Nakuru West Secondary School.
The course will include both technical and practical trainings and participants will be awarded with certificates
upon successful. completion
Participants are supposed to pay ksh 2000 to FKF account and submit bank slip to
FKF office in exchange with FKF official receipt.
Payments should be done through the following bank account:
BANK: EQUITY BANK
ACCOUNT NAME: FKF CENTRAL RIFT
ACCOUNT NUMBER: 0130267454167
C. TABLE TENNIS UMPIRES CERTIFICATION COURSE -NAKURU
The Kenya Table Tennis Association Umpires Certification Course
will take place on 4th & 5th May 2019 at Eastmore Girls High School, Nakuru from 9:00 AM to 5:00 PM; on both days.
Charges
The course facilitation will be Ksh 3,000 per applicant.
All payments will be made via:
Bank: NIC Bank;
Account name: Kenya Table Tennis Association,
Account number: 1004425738, Kenyatta Avenue Branch
Certificate will be issued to all participants who fulfill the course requirements.
D. LAWN TENNIS LEVEL ONE OFFICIATING COURSE
Tennis Kenya in conjuction with Nakuru County Secondary Schools Sports Association (NCSSSA) has organized a Tennis Kenya Level 1 Officiating Course from 26th to 27th April 2019 at Rift Valley Sports Club, Nakuru County
The course shall be facilitated by approved international Tennis Federation, ITF, tutors assigned by Tennis Kenya.
The cost of the course shall be Kshs 3500, which includes Kshs 1500 Tennis Kenya
Annual Membership Fee
Please fill in and return back the form (attached below) to Tennis Kenya by 20th April, 2019;
P.O. Box 43184-00100, NAIROBI, KENYA