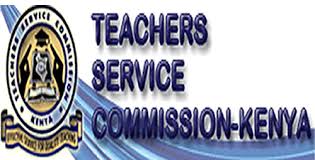 The Teachers Service Commission, TSC, will use the teacher's appraisal performance rating to appoint one thousand public primary schools' teachers to teach at secondary schools. Teachers who hold P1 certificates and a Bachelor's degree but teaching in primary schools will garner promotions and elevation to teach at secondary level. Among other requirements, the teacher must have a satisfactory performance rating for 2016, 2017 and 2018.
This comes even as the Kenya National Union of Teachers, knut, continues to oppose the performance ratings. Knut is opposed to the employer's decision to use the Career Progression guidelines as opposed to the Scheme of Service for teachers in promoting them. If this requirement is used, then some teachers will miss out on the promotions list for failing to update their TPAD details; termly as required by the Commission.
Other Requirements
According to the TSC advert, eligible candidates should meet the following basic requirements:
Be Kenyan citizens;
P1 certificate;
Bachelor's degree in education with 2 teaching subjects;
Must have minimum mean grade C+ (Plus) at Kenya certificate of Secondary Education (KCSE) or its equivalent and minimum C+ (Plus) in two teaching subjects;
Must be employees of the Teachers Service Commission (TSC).
Interested applicants have up to the 30th of August, 2019, to file their applications online.
Successful applicants will be promoted to grade C2 (T-Scale 7) and be posted to secondary schools.
How to apply for the vacancies, online
1). Visit the official online application portal at http://teachers online.go.keke
2). Then, click on the link 'APPOINTMENT OF TEACHERS IN PUBLIC PRIMARY SCHOOLS' that has been written in red font. This will redirect you to the E-Recruitment Centre.
3). Now Select 'Actions' followed by 'Apply'.
4). Next, scroll down to the window titled 'Application details and enter your Surname, ID and TSC Number.
5). Select 'Yes' for the question on if you have a P1 certificate. Click on 'Continue' so as to load the details page.
6). Finally, fill the form correctly and click on 'Save' to complete your application.
Demystifying the Job Group C2 (T- Scale 7)
According to the TSC career progression guidelines, Secondary School Teacher II (T- Scale 7) is an entry grade for secondary school teachers who are holders of a Bachelor's Degree in Education or its equivalent. It is also a promotional grade for holders of Diploma in Education.
The three basic requirements for this grade are:
One should be: in possession of a Kenya Certificate of Secondary Education (KCSE) with a minimum mean grade of C+ or its equivalent, in possession of a Bachelor's Degree in Education with two teaching subjects; or a Bachelor's Degree in a relevant area with two teaching subjects plus a Post Graduate Diploma in Education (PGDE) and having a minimum grade of C+ (plus) in the two teaching subjects at KCSE level.
Related news;