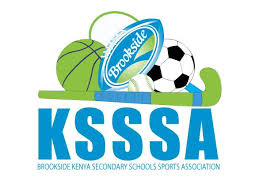 The 2019 Nyanza region term 2 games kick off on Thursday 20th June, 2019 at Kisumu Boys. The games that will feature soccer, volleyball, netball and racquets are expected to end on Saturday with winners booking tickets to the National stage.
Check out the day 1 fixtures, below;
2019 NYANZA REGION TERM 2 GAMES-2019
Host: Kisumu Boys
FIXTURES
Day 1: Thursday 20/6/2019
⚽SOCCER BOYS- U16
✅Isibania vs Mobamba
✅Usenge vs Agoro Sare
✅Mobamba vs Nyambaria
✅Agoro Sare vs Maseno School
⚽SOCCER GIRLS- U16
✅Kobala vs Omobera
✅Lwak vs Ugari
✅Omobera vs Sironga
✅Ugari vs Reru
⚽SOCCER BOYS- U19
Morning; Kick off: 9.00am
✅Tom Mboya vs Koderobara
✅Gesero vs Awasi
✅Kisumu Day vs Barding
✅Nyakongo vs Agoro Sare
After Lunch: Kickoff @2.00pm
✅Awasi vs Tom Mboya
✅Koderobara vs Gesero
✅Agoro Sare vs Kisumu Day
✅Barding vs Nyakongo
⚽SOCCER GIRLS- U19
Morning: Kickoff @9.0pam
✅Kobala vs Bondo Kosiemo
✅Gesero vs Magadi
✅Nyakachi vs St. Mathias Mulumba
✅Hawinga vs Ototo
After lunch: Kickoff @1.00pm
✅Magadi vs Kobala
✅Bondo Kosiemo vs Gesero
✅Ototo vs Nyakach
✅St. Mathias Mulumba vs Hawinga.
🏐VOLLEYBALL – BOYS
Morning: Kickoff @9.03am
✅Thurdibuoro vs Mogonga
✅Agenga vs Riomego SDA
✅Sengera SDA vs St. Joseph's
✅Ambira vs Oriwo
Afternoon: Kickoff @2.00pm
✅Riomego SDA vs Mogonga
✅Agenga vs Thurdibuoro
✅Oriwo vs St. Joseph's
✅Ambira vs Sengera SDA
🏐VOLLEYBALL – GIRLS
Morning: Kickoff @9.00am
✅Lwak vs Nyakach
✅St. Vincent vs Sironga
✅Koru vs Sega
✅Magare vs Mabera
Afternoon: Kickoff @2.00pm
✅Sironga vs Nyakach
✅St. Vincent vs Lwak
✅Mabera vs Sega
✅Magare vs Koru
⚾NETBALL
Morning: Kickoff @9.00am
✅Nyakach vs Mokomoni
✅Mogonga vs Nyarach
✅Kadika vs Kobala
✅Obambo vs Bishop Abiero
Afternoon: Kickoff @2.00pm
✅Nyarach vs Nyakach
✅Mokomoni vs Mogonga
✅Bishop Abiero vs Kadika
✅Kobala vs Obambo
Catch the action live from Kisumu boys
🤝