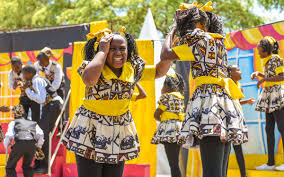 Stage fright or glosso phobia refers to the fear associated with public speaking. It can also be defined as the anxiety and panic or dread at the thought of facing a crowd.
FACTS ABOUT STAGE FRIGHT

Each and every public speaker who has received an accolade has experienced anxiety at some point in life.
Experiencing stage fright is a step towards the right direction.
Glosso phobia is neither a medical nor a mental disorder. It is just a social fear.
It is estimated that 75% of people suffer from speech anxiety and 10 % suffer from extreme fear.
High levels of confidence do not necessarily translate to great public speaking.
Stage fright increases adrenaline levels thus triggering the fight or flight natural body response to danger posed by the large crowd.
CHARACTERISTICS OF PEOPLE WITH STAGE FRIGHT

These features can be physical or verbal:

PHYSICAL CHARACTERISTICS

Crossing arms and legs
Fidgeting
Increased or rapid heart beat
Sweating on the fore head and or hands
Trembling
Acute hearing loss
Shortness of breath
High blood pressure
Dry lips
Nausea and vomiting, in extreme cases
Dizziness
The urge to frequently visit the gents or the ladies

VERBAL SYMPTOMS

A quivering or shaky voice
Stammers or tics
Repeated hesitations such as umm or ah
Unnecessary vocal pausing
A weakened quality of voice
CAUSES OF STAGE FRIGHT

FIGHT OR FLIGHT NATURAL RESPONSE TO FEAR
Naturally, every human being is endowed with adrenaline, a hormone which enables ones body to defend itself against any form of danger. Thus, whenever we are faced with the pressure of having to perform, the body will automatically release adrenaline that prompts an individual to flee the stage.

LOW LEVELS OF SELF ESTEEM

Self esteem refers to the thoughts that one has about himself or herself. It can also mean how one regards or feels about himself or herself. Therefore, if one has got a very low opinion about himself or herself, then s/he is likely to fear expressing their thoughts. Opinions such as I cant say anything sensible or After all my opinion does not matter can easily trigger glossophobia.
LACK OF ACKNOWLEDGEMENT ESPECIALLY DURING THE FORMATIVE STAGE OF LIFE

The term formative refers to the early stages of an individuals life. Therefore, if an individual was never appreciated at this stage, s/he may fear speaking out their mind since no one recognizes their efforts.

HAVING A PRECONCEIVED MIND THAT YOU ARE GOING TO FAIL

Most people do not actually believe that they can speak in public without creating a fuss. They are pessimistic and tend to look at the negative outcome of the whole idea rather than the brighter side of life.
INADEQUATE MASTERLY OF PUBLIC SPEAKING SKILLS
Just like any other skill, public speaking requires an individual to keep on training until they master the art of doing it. Consequently, if an individual fails to practice s/he may fear to do something they are not accustomed to.
HOW TO DEAL WITH STAGE FRIGHT OR GLOSSO PHOBIA
Research thoroughly in order to master the content of your speech. This will go a far way in boosting confidence. Nothing can give you more self assurance to speak in public other than knowing your material.
Understand and own your material. Do not just merely cram the words. You should comprehend key terms and phrases that can easily trigger the memory.
While giving your presentation, focus on familiar faces among the audience. This will help since they can easily acknowledge you through smiles, nodding and throwing positive glances.
Try as much as possible to engage the audience. This can be achieved by establishing rapport through greetings or asking relevant questions.
e. Performing before a mock audience can also help. You can begin with an audience that consists of a familiar smaller group before graduating to a larger and strange one.
Reduce stress by taking a deep breath and focusing on the brighter side of life before the actual performance.