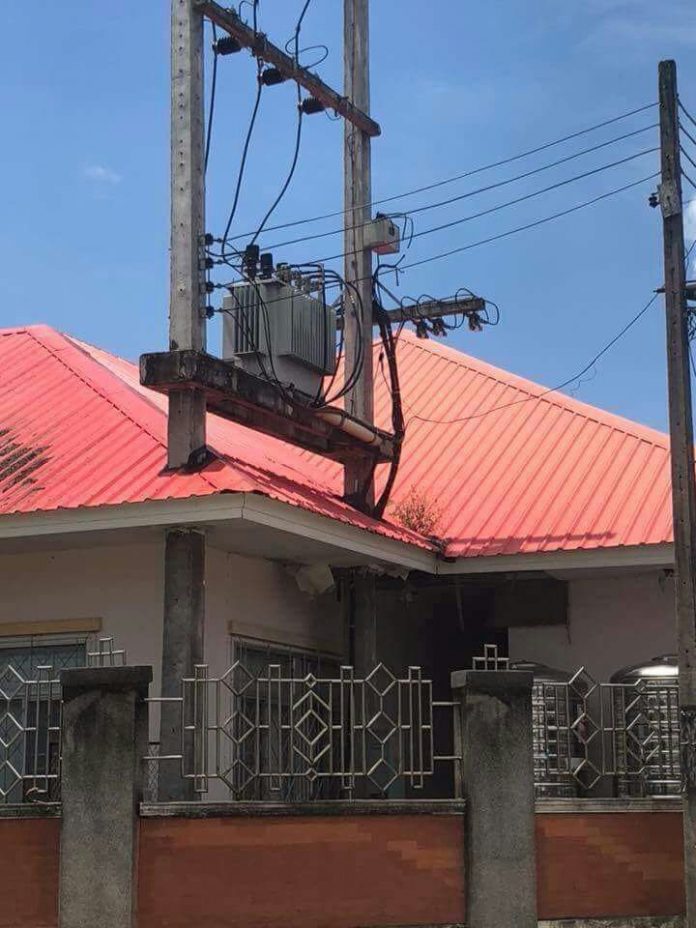 A photo of a dangerously built house has emerged. In the photo, a smart house has been built with a Kenya Power and Lighting (KPLC) transformer right above its roof. The upright posts supporting the transformer are immersed directly into the house's roof, a move that compromises the security of the occupants.
The exact location of the house could not be immediately established.
Kenyans, online, castigated the move by the Engineer who sanctioned the construction.
"This is mediocrity of the highest order…". Said one Kenyan
This is coming after the government launched a series of crack downs on houses built on Riparian land.
The nature of the construction on the photo raises more questions than answers. Did an engineer certify such a construction? Is the KPLC aware of this construction?
The putting up of structures under KPLC line is, however, common practice in most slums in Nairobi.