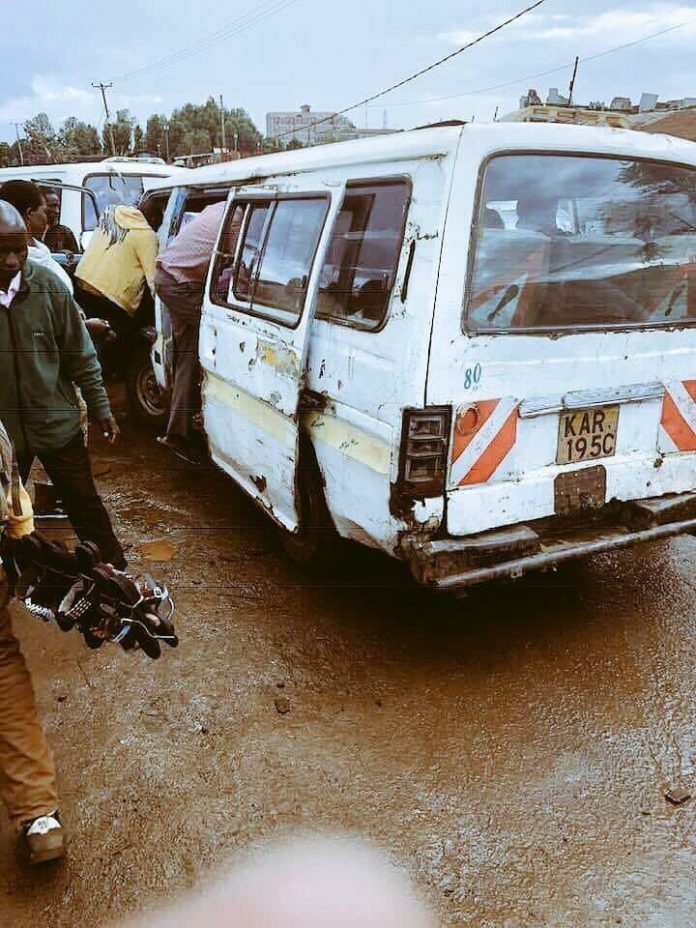 The National Transport and Safety Authored, NTSA, has released a presser after a video of a woman who refused to allow carriage of excess passengers by a matatu, and got herself forcefully ejected, was shared online. Here is the statement;
Our attention is drawn to a video of the crew of a motor vehicle registration number KBU 254G belonging to Meru Shuttle Limited where two passengers (Lady and a minor )were ejected from the PSV for saying no to carrying excess passengers.
The Authority wishes to inform the public that the Sacco officials have been directed to present the crew members to the NTSA office in Meru County on Monday 11th March, 2019 at 9am.
We will update the public on the actions taken against the crew after meeting with the officials.
The Authority takes this opportunity to thank the lady passenger for taking that bold decision and we encourage all road users to speak out when their safety or those of others is threatened. We also applaude the passenger who recorded the incident and shared the video. The action will go along way in keeping our roads safe.
Here is the video; Video: Woman thrown out of Matatu
The police have since impounded the vehicle and its crew after widespread outcry and condemnation from the public.