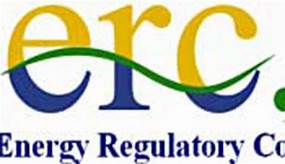 The Energy Regulatory Commission, ERC, has today announced new pump prices which will be in force from 15th December 2018 to 14th January, 2019. Via a presser released today, the ERC says the decrease in pump prices has been occasioned by reduction in fuel products at the global market. "Taking into account the weighted average cost of imported refined petroleum products, the changes in the maximum allowed petroleum pump prices in Nairobi are as follows: Super Petrol, Diesel & Kerosene decreases by KShs. 4.57, KShs. 0.55 and KShs. 6.61 per litre respectively," says the ERC.
NEW PETROL PRICES:
A litre of Petrol will trade at Kshs. 110.91 in Mombasa, Kshs. 113.54 in Nairobi, 114.02 in Nakuru and Kshs. 115.01 in Kisumu. The commodity will be most expensive at Mandera where a Litre will now cost kshs. 126.39.
NEW DIESEL PRICES:
It will now cost you Kshs. 112.28 per litre of Diesel in Nairobi. The same commodity will be sold at Kshs. 109.66, Kshs. 112.96, Kshs. 113.96 and Kshs. 113.95 in Mombasa, Nakuru, Eldoret and Kisumu respectively.
The new prices are inclusive of Value Added Tax (VAT) at 8% in line with the provisions of the Finance Act of 2018.
Check out the new pump prices for other major towns across the country, below: