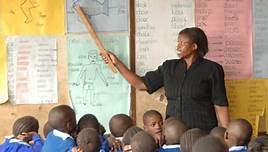 The Ministry of Education has announced new term dates for the 2019 academic year. In a circular dated 20 September, 2018 , and written by the Principal Secretary, Dr. Belio R. Kipsang, all pre-primary and Primary schools shall open 0n 02/01/2019 for term one. Secondary schools shall re-open on 02/01/2019, while Primary and Diploma Teachers Training Colleges shall open on 02/01/2019 for first term.
Download the pdf Circular, here:
2019_TERM_DATES_FOR_SCHOOLS_AND_COLLEGES[1]
You may also like:
Current allowances paid to Teachers in Kenya by the Teachers Service Commission: House Allowance.