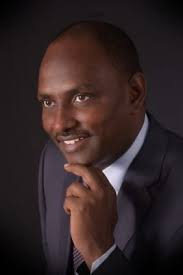 The Ministry of Labour and Social Protection has moved to avert a looming strike that has been sanctioned by the Kenya National Union of Teachers, KNUT, and slated for next week. KNUT has issued a strike notice to protest against the Teachers Service Commission's (TSC) to delocalize school heads and failure to promote teachers; among other grievances. The Labour Ministry's Cabinet Secretary, Hon Amb Ukur Yatani, has today appointed a Conciliation Committee headed by Mr. Charles Maranga, to mediate between KNUT and TSC. The giant teachers' union, through the National treasurer (John Matiang'i) has already scoffed off the decision to appoint the Conciliation Committee.
Below is the press statement by Hon Amb Ukur Yatani:
"THE STRIKE NOTICE BY THE KENYA NATIONAL UNION OF TEACHERS (KNUT)
Following the strike notice issued to my office by the Kenya National Union of Teachers (KNUT) vide letter Ref. No. KNUT/LAB/52/59/2018 of 19th December 2018, I wish to inform that my Ministry has taken the following urgent actions:
In line with the provisions of section 70 (2) of the Labour Relations Act, 2007, I on the 20th December, 2018 appointed a conciliation Committee headed by an employee relations expert, Mr. Charles Maranga, to assist the parties mediate and amicably resolve the impasse and file a report to me within 30 days.
The Conciliation Committee comprises leading Labour Social partners including FKE (Federation of Kenya Employers) and COTU (Central Union of Trade Unions);
Charles Maranga- Chairman
Moses Ombokh- Member
Isaiah Kubai- Member
Linus W. Kariuki- Member
Albert Njeru- Member
Robert Muthanga- Member
Benson Okwaro- Member
2. The Conciliation Committee held its first preparatory meeting on 24th December, 2018, and rolled out its program of activities.
3. The Committee wrote to the parties requesting for submission of their respective written Memoranda with timelines of receipt of the same by 28th December, 2018.
4. The Conciliation Committee met early this morning (28th December, 2018) and further agreed on the following schedule of activities:
Saturday the 29th December 2018 at 2.00pm- Visit by the conciliation Committee to KNUT headquarters and meet with their executive Committee to get further clarifications on details of issues of contention/ and content of their memorandum
31st December 2018 at 8.00am- Conciliation Committee visits TSC Headquarters and meet with them to clarify on issues of contentions that give rise to the dispute.
Monday the 31st December 2018 at 2.00pm- The Committee has scheduled a joint conciliation meeting to be held at the Ministry of Labour and Social Protection headquarters to deliberate on the following issues, in dispute:
a. Teachers promotions
b. Delocalization/ Transfers
c. Performance contracting system
d. Teachers Professional Development Modules.
Once again, I urge parties to this dispute to give the conciliation process and dialogue a chance to resolve their differences noting the critical timing and weight of the public interest in the matter."
Hon. Amb. Ukur Yatani.
Cabinet Secretary.
All eyes will be on the conciliation process to see if indeed it will convince KNUT to call off the strike. Already TSC has transferred 3,094 teachers, in December 2018, with 2,070 of them having proceeded to their new stations already. Schools reopen on 3rd January, 2019, for first term.