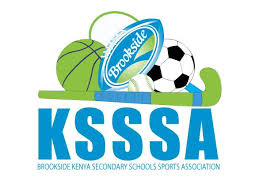 The Kenya Secondary Schools Sports Association, KSSSA, has released the pooling for the 2019 term one national games. National Term one games will be held at Shimo La Tewa and Shanzu TTC, in Mombasa County of the Coast Region between 5th and 14th April, 2019. A total of about 1,912 participants will be competing in Basketball, Hockey, Rugby 15's, Rugby 7's, Swimming, Handball, Cross Country and Athletics.
According to the Calendar released by the Ministry of Education, Term two Games (Featuring: Netball, Football U16 & U19, Volleyball and Racquet games) will be held at the lake side city of Kisumu (Nyanza Region) between 26th July to 4th August, 2019.
KSSSA NATIONAL TERM ONE POOLING- 2019
RUGBY 15's
The host region, Coast, will be presenting two teams since North Eastern Region does not present a team in Rugby.
POOL A
Coast Region Team 1
Central
Nyanza
Nairobi
POOL B
Coast Region Team 2
Western
Eastern
Rift Valley
HAND BALL- GIRLS
POOL A
Nyanza
North Eastern
Central
Rift Valley
POOL B
Coast
Nairobi
Western
Eastern
HANDBALL- BOYS
POOL A
Nairobi
Rift Valley
Coast
Central
POOL B
Eastern
Nyanza
Western
North Eastern
HOCKEY- GIRLS
The host region, Coast, will still present two teams in both hockey boys and girls as North Eastern does not present hockey teams.
POOL A
Coast 1
Eastern
Nyanza
Rift Valley
POOL B
Coast 2
Western
Central
Nairobi
HOCKEY- BOYS
POOL A
Coast 1
Nyanza
Western
Nairobi
POOL B
Coast 2
Eastern
Rift Valley
Central
BASKETBALL- GIRLS
POOL A
Rift Valley
Western
North Eastern
Nyanza
POOL B
Eastern
Nairobi
Coast
Central
BASKETBALL- BOYS
POOL A
Central
Coast
North Eastern
Rift Valley
POOL B
Nairobi
Nyanza
Eastern
Western
Teams that won the 2018, National term one games will have to work through the qualification stages at lower levels if they have intentions of defending their national titles. This is due to the fact that KSSSA rules do not give tickets to defending champions to grace the national games directly. Last year's games were staged at Kangaru school, Embu county- Eastern Region.
KSSSA 2018 TERM ONE NATIONAL GAMES- FINAL RANKINGS
BASKETBAL
BOYS
Laiser Hill
Sigalame
Ambira
Meru School
Alliance
Agha Khan
Dagoretti
Wajir
MVP: Malek Maliel- Laiser Hill
GIRLS
Kaya Tiwi
Butere
Buru Buru
Loreto
Barchando
Kirigara
Moi Eldoret
Moi Mandera
MVP: Triza Othuoni – Kaya Tiwi
HANDBALL
GIRLS
Moi Kamusinga
Sega
Kirandich
Kwanthanze
New Jogoo
New White House
Kahuho
North Estern
MVP: Cynthia Akinyi- Sega
BOYS
Kimilili
Kanyawanga
Nduluni
Saniak
Lenana
Mangu
New White House
North Eastern
MVP-Duncan Kimutai- Kimilili
HOCKEY
BOYS
ST ANTHONY
Upper Hill
Musingu
Kisumu Day
MVP- Ian Oyando- Musingu
GIRLS
TRAN Nzoia MIXED
Tigoi
Kerugoya
Nyamira Girls
MVP: Joan Angellah- Tigoi
RUGBY 15s
UPPER HILL
Menengai
Kakamega
St. Marys Yala
Kangaru
Alliance
Miathene
Galana
MVP:Davis Nyaundo- Menengai
SWIMMING – GIRLS
RASHID Rukia- NRB
Mumbi- NRB
Boys
Okal Joseph Nyanza
ATHLETICS
GIRLS
Gloria Mulei- Eastern
BOYS
Babu Meshack- RV
2018 TERM ONE- OVERALL REGIONAL RANKING
Rift Valley
Western
Nyanza
Nairobi and Coast
Eastern
Central
North Eastern
READ ALSO: