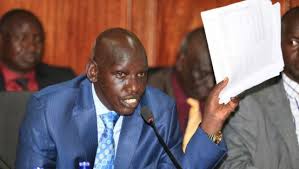 KRA SIMPLIFIES TAX FILING PROCESS FOR THOSE IN FORMAL EMPLOYMENT
The Kenya Revenue Authorithy, KRA, has simplified the tax returns filing process for those in formal employment. The agency has included auto-populated information from employment income in the iTax system.Employees will now be expected to verify correctness of the populated information and also fill in only pension and annual relief data. This is a break from the norm where employees have to spend long hours filling the Excel data capture sheets from the taxman.
"KRA has enhanced iTax to have an auto-populated return of employment income. This has made it much easier, smoother and faster for employees whose source of income is only employment to file their returns," KRA said via a statement on Friday, 22nd February- 2019. For employees the information on the KRA PIN is automatically captured by iTax and fed onto the employee's account; when employers provide Pay As You Earn, PAYE, declarations.
One should Log into iTax portal>Returns>ITR for Employment Income only. The deadline for filing 2018 tax returns is 30th June, 2019.
BACK TO SCHOOL
Schools resumed for the second part of first term, today, after the one week halfterm break. Schools will close by 5th April, 2019.
EDUCATION MINISTRY SUSPENDS THE AMBITIOUS LAPTOP, TABLETS ISSUANCE PROGRAMME.
The Education Ministry has announced the suspension of issuance of tablets to Class One pupils under the digital literacy programme. Instead, the Ministry will embark on another project of building computer laboratories for Primary schools across the country. Education Ministry's Principal Secretary Dr. Bellio Kipsang now says that each of the 25,000 public primary schools in Kenya will get one computer laboratory to help in ICT (Information Communication Technology) Integration in the Teaching- Learning process.
HIKE FEES AND WE GO TO THE STREETS- UNIVERSITY STUDENTS WARN
Various Universities' Student leadershave warned that they will hold demos if Universities do not drop the proposal to hike their tuition fees. Led by Nairobi University's Makori Orina, the students said they will on Monday next week hold countrywide demonstrations to protest the raising of fees from KSh16,000 to KSh 48,000.