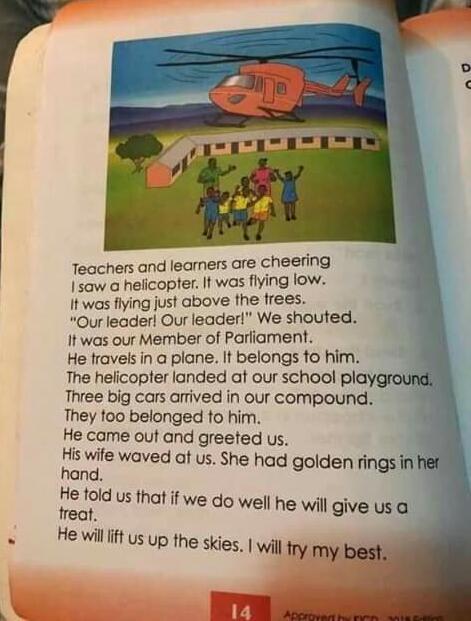 The Kenya Institute of Curriculum Development (KICD) has promised to review all educational materials (mostly textbooks) in the country after a photo of a Grade two English book whose content was criticized as misleading caused uproar. Kenyans, online, criticized the new Competency Based Curriculum, CBC, textbook for providing misleading information to pupils and the public.
"We regret information that has been circulating in the social media regarding the content of some text books and other educational materials," the KICD Director, Dr. Julius Jwan, said n a press statement on Saturday.
"We appreciate the feedback so far received from Kenyans and will intensify measures to guarantee quality." Adds Jwan, who says that review of the CBC instructional materials has been ongoing for the last one week.
According to the statement, the KICD boss also urged booksellers and publishers to release only books that have received approvals from the KICD.
"School text books are approved after a careful evaluation and review by KICD officers, lecturers, quality assurance officers, teachers in primary and secondary schools, and tutors from teacher training colleges," Jwan said in the statement.
The full implementation of the new CBC system is faced with hiccups few months ahead of the roll out date, January 2019. Grade four textbooks are yet to be published, among other challenges facing the implementation.
Implementation of new curriculum hits a snag due to lack of learning materials