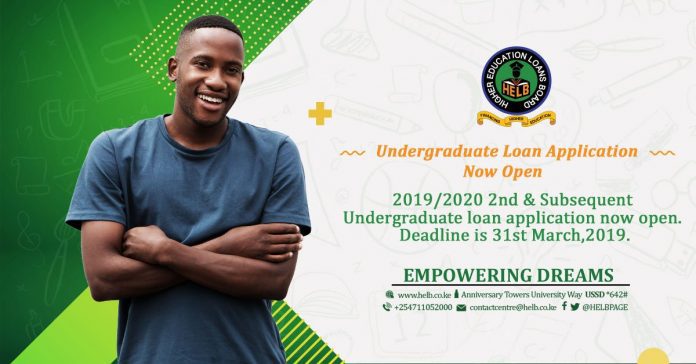 The Higher Education Loans Board, HELB, advances loans and bursaries to students in tertiary institutions; Universities, colleges and Technical & vocational Training Institutions. In order to apply for HELB loans and bursaries, one must first register on Helb's online platform. Before you proceed with the registration ensure you have these vital details: Your National identity Card Number, an operational phone number and a valid email address.
Here is a simplified procedure on how you can easily register for the HELB portal services:
1). Visit the HELB registration portal at https://portal.helb.co.ke/auth/register/applicants
2). Enter your ID number and First name; as captured on your ID and click on validate.
3). On the new window, enter your phone number, valid Email address and password; then click on sign up.
4). You will receive an Email confirmation thus'
'Congratulations!
You have created an account on The HELB Portal, please check your email address to activate your account.'
5). Locate the mail from HELB in your Email inbox and click on the link provided to activate your account.
6). Enter the HELB Portal verification code sent to your phone number, in the new window, and click on 'PROCEED'.
7). With this you should have opened a new HELP portal account that you can use to apply for HELB loan products and bursaries.

Employed individuals can apply for the following loan products from HELB: Civil Servant Training Revolving Fund, Post Graduate Scholarship Application, Jielimishe Loan-undergraduate (salaried Students), Jielimishe Loan-postgraduate (salaried Students): Postgraduate-diploma, Masters, Phd & Professional Courses and the Kenya Revenue Authority, KRA, Staff Training Revolving Fund.
Always check out when the loan products are open and apply accordingly.