Did you know that Appliances purchased and used in Kenya must adhere to the (Appliance energy performance and labeling) Regulations 2016.
The Energy Regulatory Commission, ERC,has put in place measures to ensure that electricity use at the domestic and commercial levels is sustainable. These measures target six power-consuming appliances which must have ERC efficiency labels.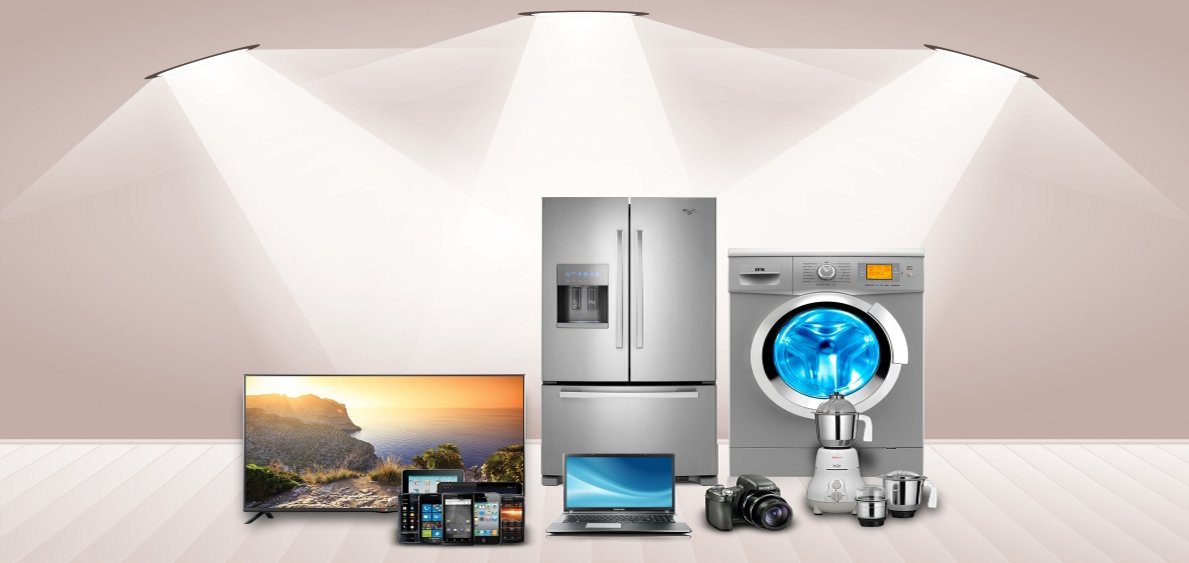 Photo- Assorted electric appliances.
The labels act as a guide on the energy efficiency of an appliance. The ERC energy efficiency labels have a minimum of 1 star and a maximum of 5 stars. An appliance with a 5-star label has the highest energy efficiency.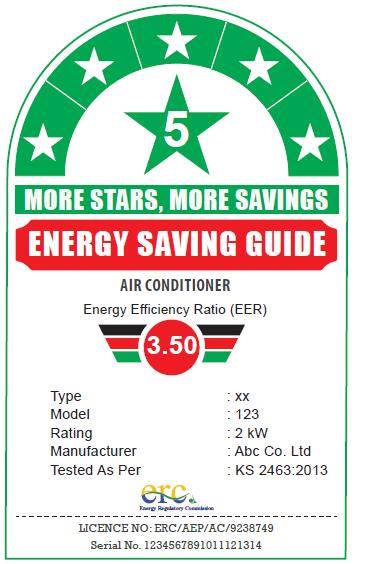 Photo- A 5 star rated electric appliance means the appliance is efficient in terms of energy consumption.
The six appliances on which you must look out for the star rating are; refrigerators, motors, ballasts, self-ballasted lamps, double capped lamps and air conditioners.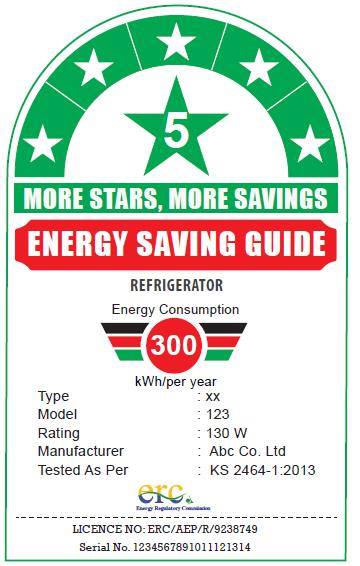 The aim of the regulation is to ensure that appliances manufactured or imported meet specified minimum energy efficiency standards and ensure that consumers are informed about the annual energy consumption and star rating of the appliances, before making a purchasing decision. Next time you are out shopping, kindly look out for the efficiency labels.
The Commission has installed a hotline number (0708 444 000), operational during normal working hours, with a view of increasing its engagement with stakeholders to enhance enforcement and compliance activities.