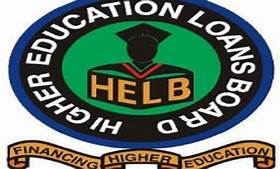 The Higher Education Loans Board, HELB, provides loan balance statements, compliance and clearance certificates to beneficiaries/ loanees. This information can be found online on HELB's portal. Before proceeding, ensure you are registered for HELB's online services. See procedure here: How to register and apply for HELB loans online.
Kindly have the following details in order to proceed to the HELB portal for loan balance statement, compliance and clearance certificates: Personal details (Phone number, Date of Birth, KRA PIN, Box number, County, Sub- county, Constituency, ward, location, Sub- location and village/ Estate.
This is how to go about it:
1). Log onto the system at https://portal.helb.co.ke/auth/signin
2). Complete your profile by updating the personal and current residence details.
3). Once updated, you will be logged onto the system and you can be able to get such services as:
i). Loan disbursement,
ii). Loan statement,
iii). Loan status,
iv). Penalty waiver and
v). Compliance certificate

By using this online platform may also be able to apply for various loan products from HELB. You can at the same time review previous loan application reports.