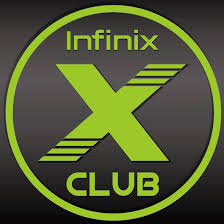 With the huge increase in smartphone use, losing a phone has become a normal thing.  Everyone loses their phone sometime. And with the higher  end devices, smartphone theft is also becoming widespread, so much so, that you can actually buy insurance for your phone. When you suddenly lose your phone, sometimes it becomes hard to take the right steps quickly. How do you find a small lost or stolen android device if it is not responding to phone calls?
If you are an Android user, here is a list of things you can do if you have lost your phone, or if your phone has been stolen. You may also have undergone the 'lost phone experience' in the past, so continue reading to learn how you can use the latest tools to help you protect your phone in the future, be it loss or theft.
General Tips:
Try remembering where it was that you last used your phone and search the place thoroughly.
Inform all your contacts that your phone has been lost. Being an android user, you most probably have your contacts safely backed up with Google.
Use the 'Logout of all devices' feature on Facebook and any other social network whose app you had installed on your phone.
As an added measure change all your passwords too.
How to locate your lost Android device
1. Call your phone.
There might be chance someone has found the phone and is looking to return it to its owner.
2. Using Android Device Manager.
Log onto the Google Play Store on a computer and go to the Android Device Manager. (Click on the Gear icon in the navigation bar and then click on 'Android Device Manager').
This would show you your device's last detected location, the time it was last detected. If you have the Android Device Manager App already  installed on your phone and made system administrator , you can also erase, lock or ring your phone from the browser window itself.
The only prerequisite is that your android device is still signed into your Google account, so if your device is stolen, and someone has signed out of your account, this method is not really effective.
3. View your Google location history.
This will help you identify where your phone was last seen, and if it still is signed into your Google account, it will be updating its location information to Google. This is a possible alternative in case android device manager fails.
4. Remotely install a security application.
To do this, your device must be signed into your account, and be connected to the internet. There are many great apps for this, but Android Lost is the one that stands out. It can remotely control nearly every aspect of your phone (And shows up in your launcher as Personal Notes)
5. Inform the police.
Law Enforcement Agencies can track down a phone, provided you have its IMEI (International Mobile Station Equipment Identity) number. If you don't know your phone's IMEI number, it can be found on the box the phone came in.
6. Find Your Phone with Android Wear Smartwatch
If you own an Android wear smartwatch then you can try calling your lost/misplaced phone by installing Google Device Manager in your smartwatch. All you have to do is to say is 'Ok, Google. Start. Find my phone, and your phone will start ringing.
(Courtesy of Infinix XClub)