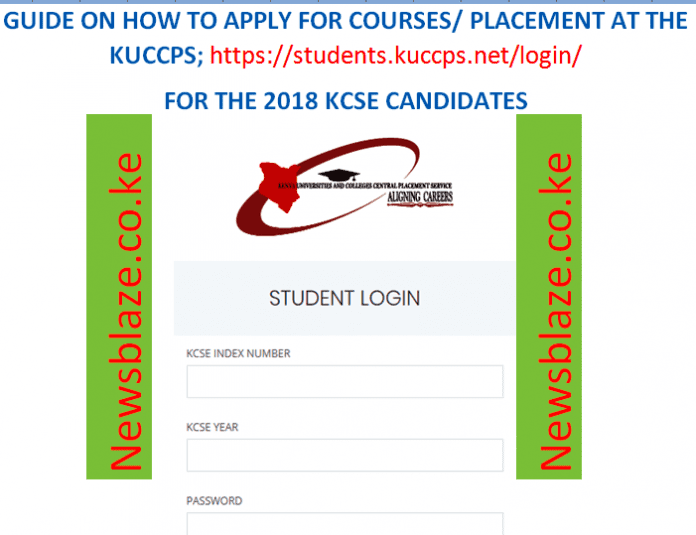 The Kenya Universities and Colleges Central Placement Service, KUCCPS, will open the online system for inter- institution transfer applications between May 1 and 31 (2019) to allow students who wish to transfer to other institutions or courses to do so. This is meant to enable students who are not satisfied with the universities and/ or courses placed in the 2019/2020 academic year to change to their preferences. Carrying out inter-university transfers is a very easy process. Here is a detailed guide to assist you in executing your transfer.
HOW TO APPLY FOR INTER-UNIVERSITY TRANSFER
Students who have been placed into programmes and universities that do not suit their preferences can use the steps below to execute the inter- university transfer process:
1). Visit the students' portal on KUCCPS by using the link: https://students.kuccps.net/
2). Click on the transfer tab.
3). Now, select the programme you want to undertake by typing in the programme code into the Inter-Institution transfer field. The system runs a check to see if you meet the programme's requirements. You will only be allowed to proceed if you meet the requirements.
4). Next, fill in the reason as to why you want to transfer (Mandatory field).
5). From the automatically generated link, download and print the pre-filled transfer form that is serialized.
6). Take this form to the institution where you wish to be transferred for endorsement/ Approval.
7). Secure a release from the institution where you have been currently placed and present the release form to KUCCPS so as they can complete the transfer process.
8). A new admission letter will be available at the institution where you have been transferred. You will be informed when it is ready.
Please note that a fee of Ksh. 1,000 is paid to KUCCPS before the transfer is effected. All application fee payments to the Placement Service must be made to the M-pesa pay bill number: 820201.
Please read carefully and follow all instructions on the transfer application form. 
For any inquiries and/ or clarifications, contact the Placement Service using their Email address; [email protected]